and he has been taking it out on me! Yikes! I never thought he would have trouble with turning 40, but it has been a HEAVY week for us. He is okay again (or I think), but now he has decided he is ready to have a party this weekend! I kept offering to do something and he wasn't interested, now I am scrambling to get the cooking and cleaning done for who knows who might show up. Goodness, I hope this 40 business slows down or it will be a long year.
I had such great hopes for my scrapping weekend, projects all lined up on the floor b/c I've had some great brain storms, but they will have to wait I guess until Monday. I do have 2 Jillibean Soup layouts to share with you. One is based on the April sketch challenge and the other was something I had to scrap when I saw the saying on it! LOL. I used a bunch of my Jillibean Soup buttons on these as Jillibean challenged their readers with buttons this month. I actually have a project all laid out on my floor that is really cool, but it needs another hour before I can share that one.
Here is the sketch:
and my layout: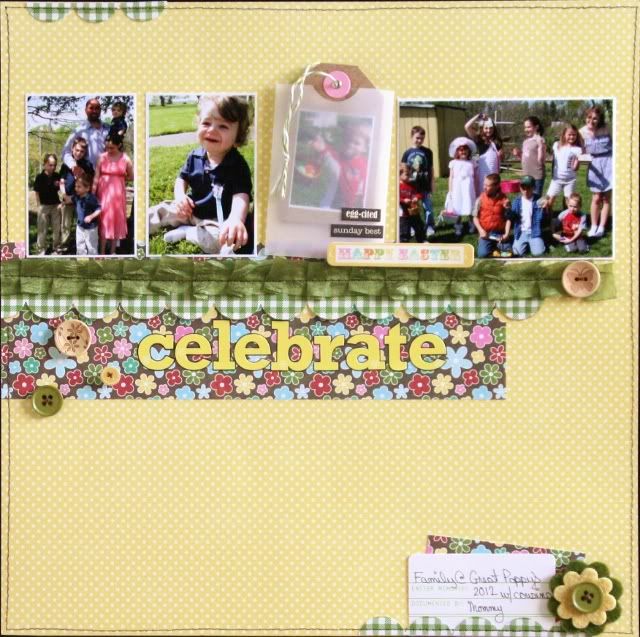 Materials Used: Jillibean Soup, Martha Stewart, EK Sucess

and a close-up of some extra pictures I included: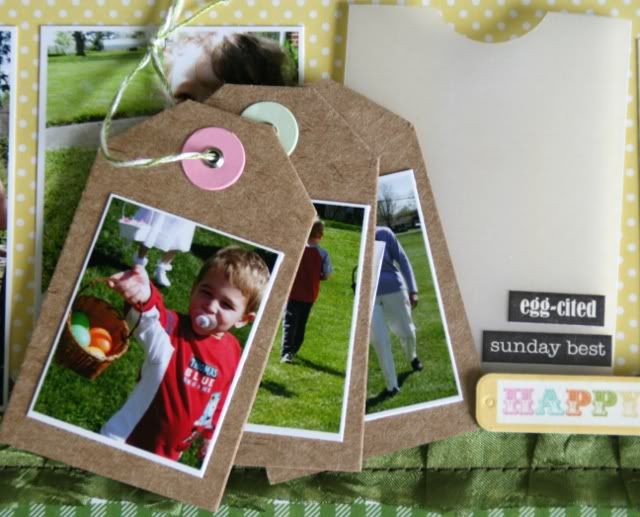 When I saw the saying on this card I knew I would be making a layout for this one! "The Rooster may crow but the Hen delivers the eggs!" LOL
Materials Used: Jillibean Soup, Tattered Angels, Hambly, The Crafter's Warehouse
Thanks for stopping by, hopefully I will things will calm down soon and I can show you the rest of my projects!