I have quite a few layouts to share here before I put them away, never did for some reason. LOL I have been really going through our house and sorting and purging, so now it is time to hit my scrapbook room.
Layout #11 - This was Vinny at about 2 years old, yep he is that strong to be able to handle Daddy's tamper. The kid is incredible and doesn't seem like he is 2 here. This was mostly made with paints,stamps, and sprays. Some KI tapes, SC wood veneers and Polaroid frames, and Bella products!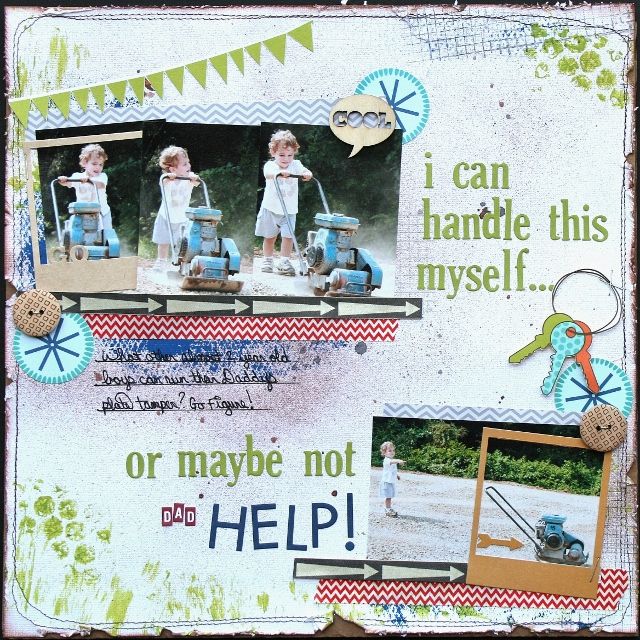 I will be back soon with some new layouts created with my Memorable Seasons kit for May - wow is it a good kit! Don't forget to stop by
Memorable Seasons
starting Wednesday to help us celebrate NSD in a colorful way!