I have quite a few layouts to share here before I put them away, never did for some reason. LOL I have been really going through our house and sorting and purging, so now it is time to hit my scrapbook room.
Layout #9 - I love these pictures of my youngest and Daddy - I didn't feel that they needed much to really dress them up. My Simple Stories stash made that really easy with these great products from their Snap! collection.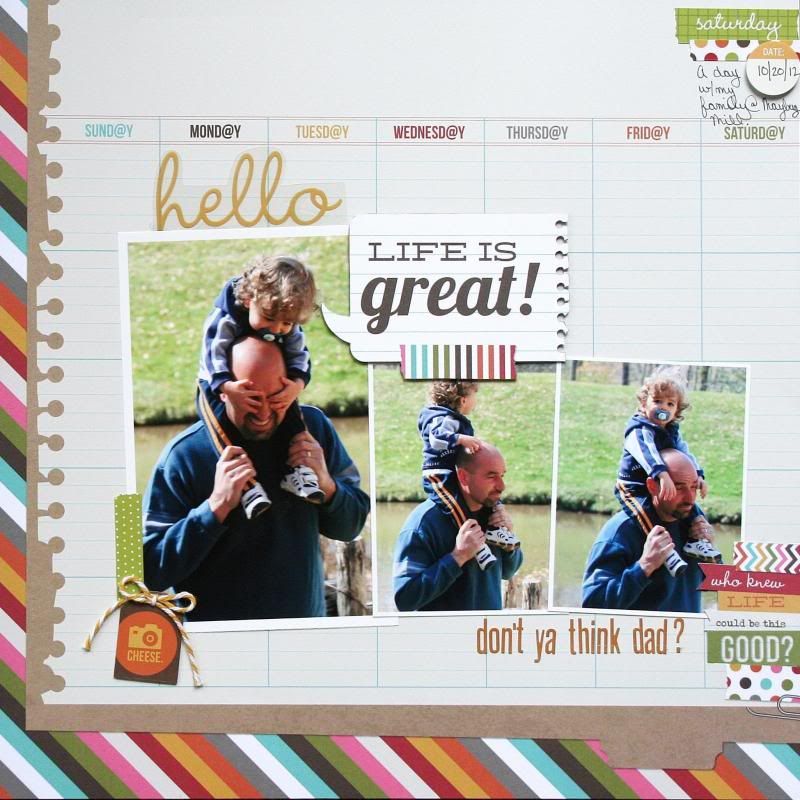 Thanks for stopping by!