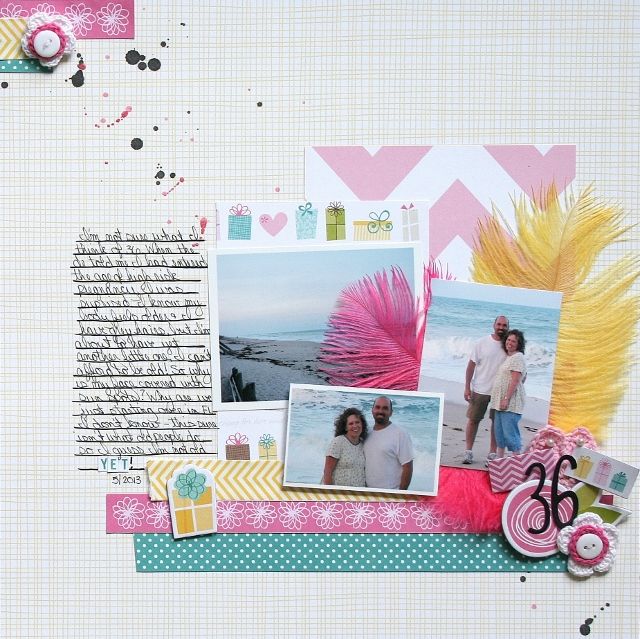 When we were asked to do a layout about us I figured since my birthday was just around the corner and we had just experienced some life changes what better time to document these things. I chose to use my favorite colors right now pinks, turquoise, and yellow (a new thing for me). I also love flowers, chevrons, and presents so those things also inspired my choices for this layout. I had my daughter snap these pictures of my hubby and I on our beach which we visited one night after dinner with the kids.
Engaged at Last!: Bachelorette Party, Bachelorette Extras, Bridal Shower, Alpha+Bits Bachelor-ette
Freestyle Sophisticates: Banana
Crochet Hearts: Cotton Candy
Flags: Bachelorette, Wedding Shower
Feathers: Punch, Bell Pepper
High Five Alpha Stickers: Gulf
Don't forget to stop by the
Bella blog
, not only for the NSD activities, but also for the box sale that is going on now!!!