Yep, I am playing with sketches yet again. Hard to believe I know, but Page Maps is celebrating 7 years and has some awesome prizes so I thought I might play along! :)
Here is one I created with some new goodies for a Cherry on Top - Cameron collection by Elles Studio. Let's just say this collection is perfect for my boys and the beautiful blues that seem to permeate FL!
The sketch...
And what I created...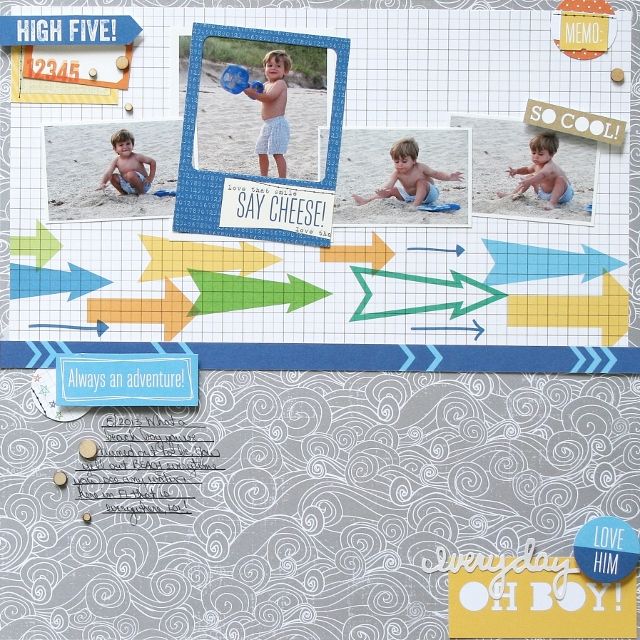 I mixed this line with a piece of Studio Calico and the everyday sticker from Jillibean, plus my favorite wood veneers from Studio Calico.
The next sketch was given by Fancy Pants and you needed to make a boy or a girl layout. I had just gotten a hold of the lovely Down by the Shore line so I decided to scrap these pictures of my boys at the beach.
The Sketch...
What I did with it...
I chose to rotate the sketch 90*s so that I could use my horizontal picture I had. In place of the flowers for this page I chose to use stars, both the Studio Calico wood veneers and my favorite Martha Stewart all over punch. I also used a Silhouette file from Pink Paislee. Our little Gino had never been to the beach and he had such a good time, I asked the kids to get together so I could get a picture and he gave me this look and yelled CHEESE! Gotta love that kid!
Thanks for stopping by, I have another few to show you tomorrow once the sun comes back up!