Elle's Studio! Okay so I know I am behind the times, I've played with some of the tags before, but that was about it. Then the Cameron collection caught my eye and I decided to give it a try, that was all she wrote!
When I saw the Cameron Tabs I knew they would be perfect for matting my pictures. With a little of my Bella tapes and a piece of Elle's Studio paper from an earlier kit I was able to put this layout together in a matter of minutes. It was later in the day so the colors are a little less vibrant than they are in person, but totally love how these different pieces work!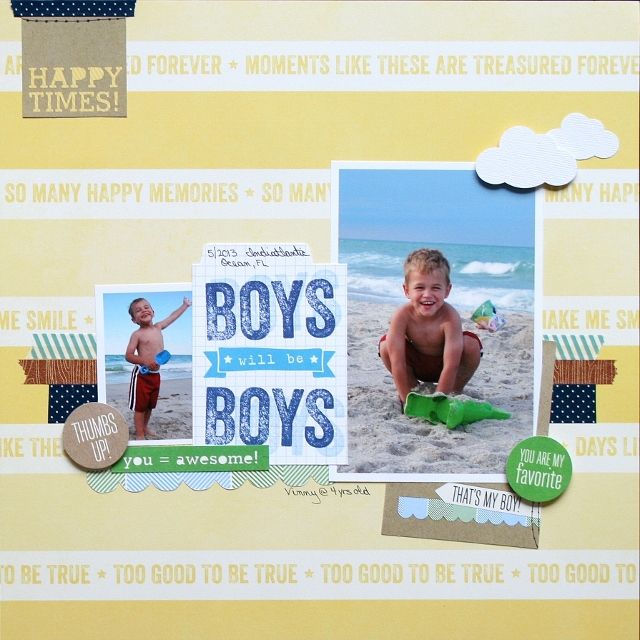 I loved the blues in this tag and thought it highlighted the sky perfectly, course I had to also grab some of the green of the alligator and tan of the sand too! I used some washi tape (Bella and Hambly) to anchor my photos on the paper, I debated about using this yellow paper as my background, but I loved how it made my pictures POP!
Since I finished cleaning the house today as my schedule said, and since my ankles were pretty well swollen by that time, I decided to reward myself with just one more layout to play on. This layout used pieces of my Studio Calico kit and sketch.
The sketch...
And my version...
Thanks for stopping by, I have even more to show you next week!