Star Wreath
I was waiting for the perfect time to make some 3D stars, using my Cameo they were very easy to cut and fold (I cut 36). I used my trusty glue gun to glue the different stars around my circular frame which I painted white. We've just recently moved to a beach area, so my hubby thinks everything in our house should be beachy, so I added in a few shells, but gold hearts/stars would also look great! I strung the word America on twine that covered some thin wire I have, this gives my word stability and also allows me to bend my word to fit what I envisioned.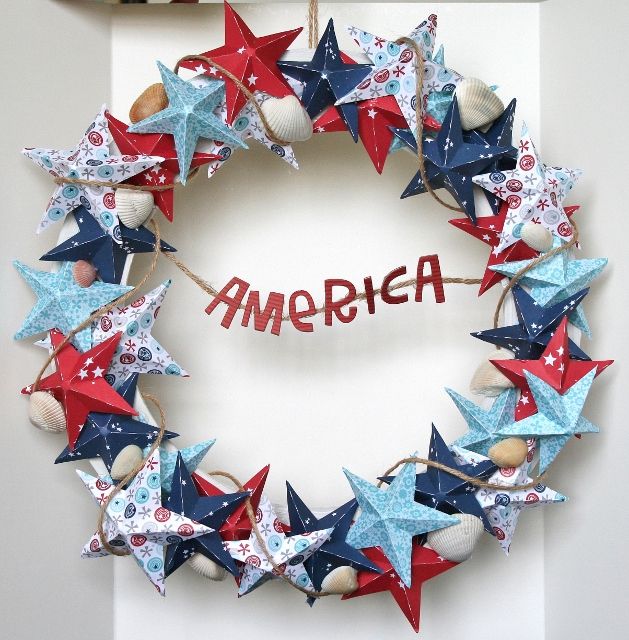 All American: American Pride, United We Stand, July Sky, Seeing Stars
Ciao Chip Everyday Elements: All American Icons
American Decor
I love canning jars that hold little scenes, they are so much fun to make and now with an abundance of shells and sand I can make these all the time! I started by decorating my jar with some stickers, chipboard, and other pieces that I fussy cut from the papers. I then strung my banner of stickers across some twine and tied it onto these little sticks I just found at our grocery store (aren't they cute?). I couldn't resist trying out a few feathers in red and blue and then completing my project with a pinwheel.
Flags: All American Words, All American Icons
Feathers: Surf N Turf, McIntosh
All American: Seeing Stars, Just Write Journaling Stickers, Alpha+Bits
Here's one more that I made when the American Collection was first introduced at Bella Blvd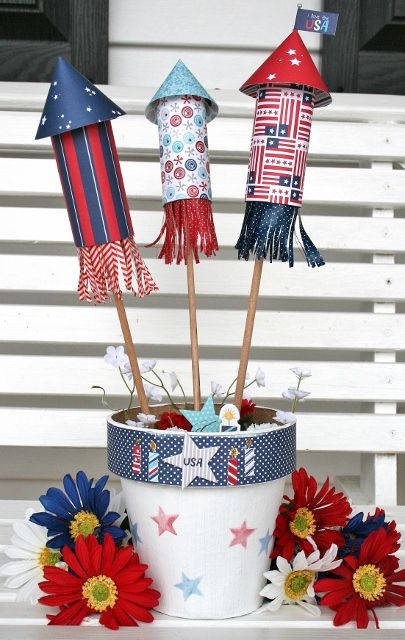 Stop on by the
Bella blog
to see even more projects using this great line!