The members of Memorable Seasons have taken over for the month of August and they have challenged both the DT and members! The
list of challenges
is impressive and so much fun to play with.
I've already shown 2 of the layouts I've done, but here are two more of the challenges I participated in...
Tami's "2" challenge - 2 manufactures and a 2 word title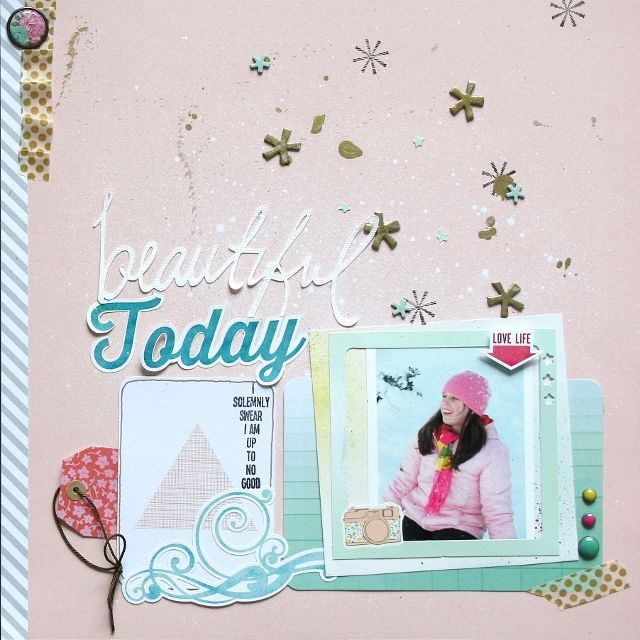 My discovery over the past month of creating is this, I love to use the Project Life cards to create with! Since I know that I can use the fun little cards on layouts, I figured I am going to give in to the PL craze and I bought the Midnight set from Becky Higgins. I am hoping to document our little Rocky's first year of life and all the adventures we are having here in FL, guess we will see how that goes. No matter what, I will use the fun little cards!
Next I played along in Chris's challenge to use circles!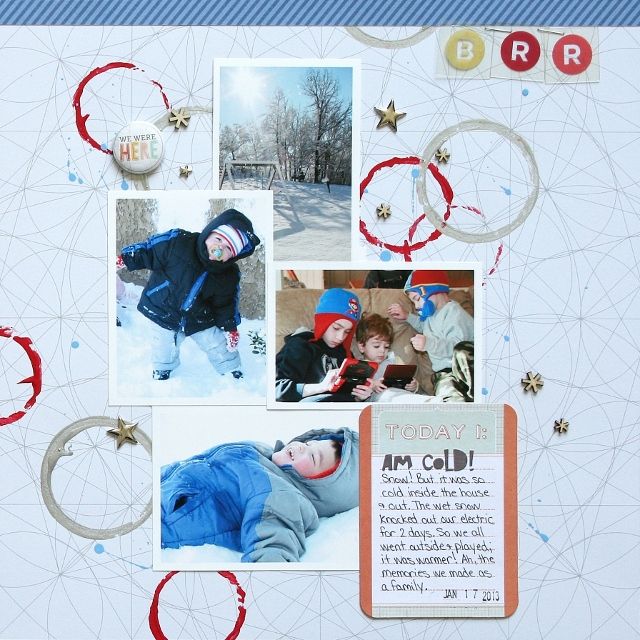 You'll notice another one of those cute little cards, told you I could use them! :)
It has been quite hot here in FL lately, definitely on the steamy side so I am trying to think cool thoughts and I am finally able to appreciate the cold/snowy winter we had in VA.