We were at the beach last Sunday night and my hubby snapped a picture of our newest and me, when I saw it I really wanted to make a page about how I am feeling with being a new mom again and now with 6. Today is probably not the day to write this post because it has been a hard day, a day where everyone seems at odds with the world and I'm stuck in the middle trying to refree/cuddle/care for those involved.
Here is the page I created with my Studio Calico Double Scoop kit and a piece of the new Webster's release and a few pieces of American Crafts goodies...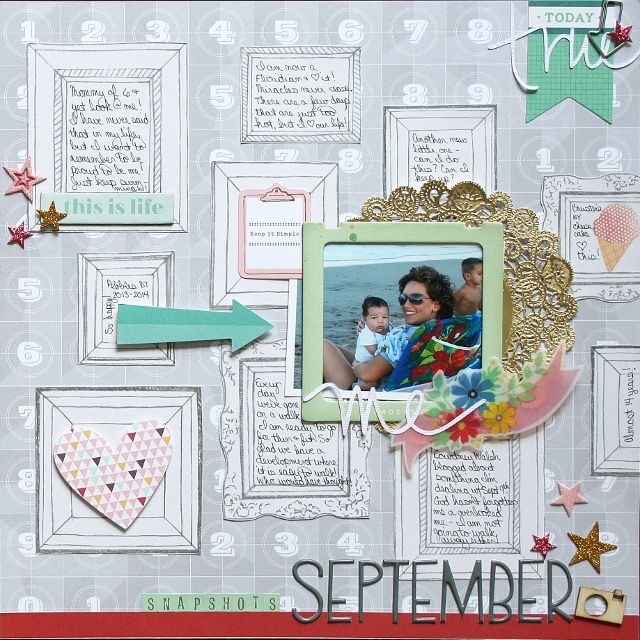 I knew that I wanted to use the frames to write my thoughts and I loved the gold doily
so happy to see gold coming back, I never did the silver thing, so finally I fit in again!
and a challenge at
Memorable Seasons
to document yourself from our Back to School crop this past weekend.