I was given the assignment to use the Trick or Treat collection, feathers and crochet hearts. So where did this lead me? To some pictures of my daughter sleeping, one of the activities she is really beginning to enjoy!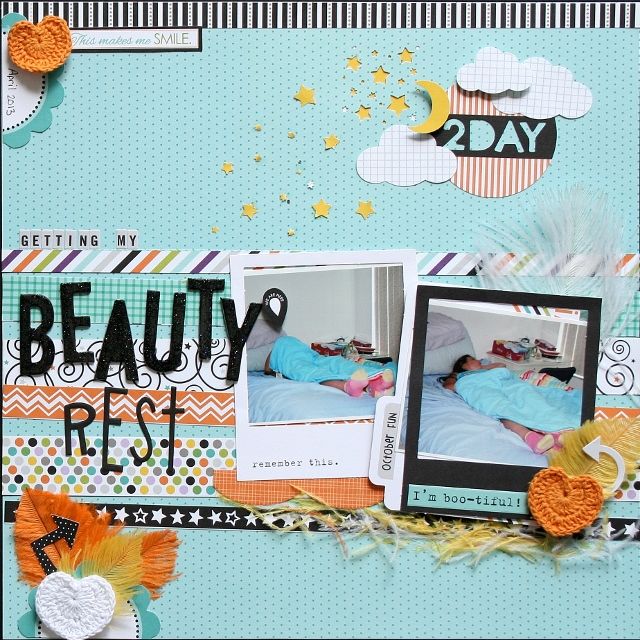 I used strips of paper haphazardly placed to imitate her disheveld bedsheets and a bed of feathers left from cutting my other feathers to a smaller size. I thought the 2Day paper piece made the perfect sunshine to complete the scene.
I continued to run with this theme and also created a sleeping mask with my leftovers.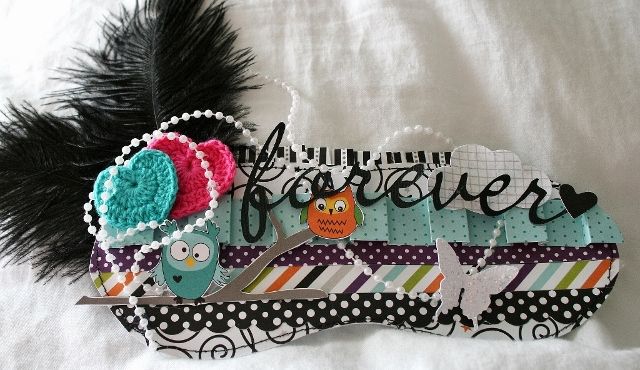 Make sure you stop by the
Bella Blog
to see some close-ups and more projects from the other DT members!