I'd like to invite you to jump on over to Shimelle's blog for a guest post from me called, Ideas on how to use PL cards, even if you don't have a life! I will also be showing extra projects here on my blog for the next few days showing you my fool proof plan on using up all those pretty cards that I just had to purchase.
So, here are some ideas on how to use those gorgeous cards even if you don't have a life!
1. Journaling on your scrap pages - The PL cards that are out there might be made for pocket scrapbooking, but they are wonderful to use to journal on your pages (or for title purposes).
2. Papers on a scrap page - Why would I cut up a perfectly good piece of 12x12 paper when instead I can layer these adorable PL cards and create a quick and easy page that fits my Simple yet layered style? I am hooked!
3. Mini Album - These cards are perfect for making mini albums! This is the album I showed on Shimelle's blog, but I am showing close-ups here.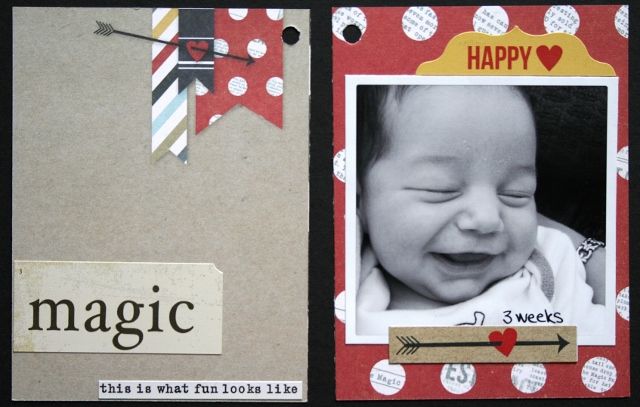 I hope you will join me again tomorrow for another idea on how to use up PL cards, even if you don't have a life! Stay tuned for a giveaway on the final day of my series!