Even though it doesn't feel much like fall here in FL I still have a few pictures that I can scrap from our years in VA. I made this layout awhile ago, but I never shared it here and seeing that it is fall time, it is the perfect time to share!
You all know I have a deep love for Simple Stories, I usually pick one collection each release to purchase completely and then I will choose a few pieces from the other lines that I can't live without. This layout is a combination of 24/7 and Urban Traveler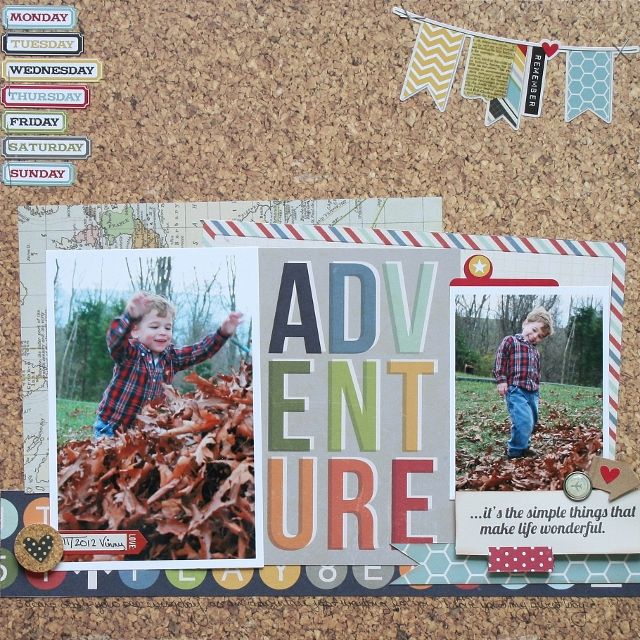 Every year we have a fall family photo shoot - we take our annual Christmas picture and I take pictures of each of the kids. I have been waiting for the leaves to fall because that is my signal to pull out the tripod, but obviously I need to find something else to let me know b/c fall has already come and almost gone so I guess I had better get to snapping!