I absolutely adore this page! I did a photo shoot of Rocky at 3 months and printed these out before I played with any settings just to see. I layed them down on my table while I was working on another project and this was the piece they ended up on. I loved it so much that I decided to keep things simple except for some titlework.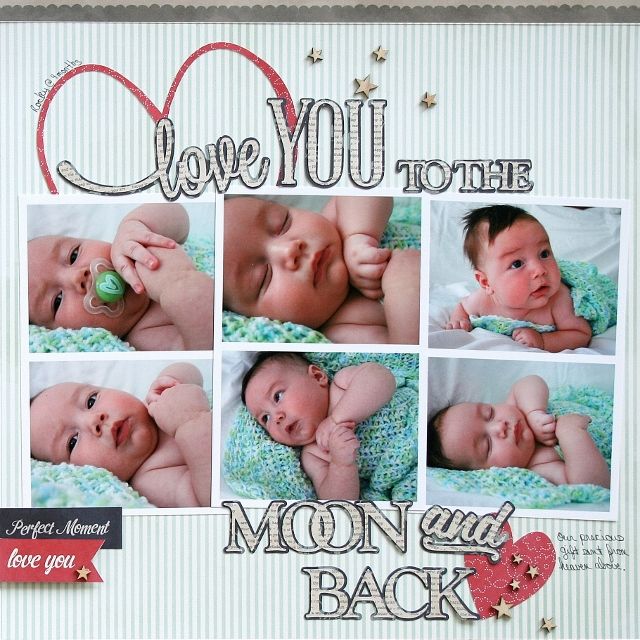 I used the Front Porch collection from Pebbles which was one of my favorite ever!
Here's the final picture I went with in all of its edited glory thanks to my sister!