Week 30 was our Gino's 3rd birthday which was a big hit! I used Simple Stories Birthday Sn@p! to document this happy event in our lives.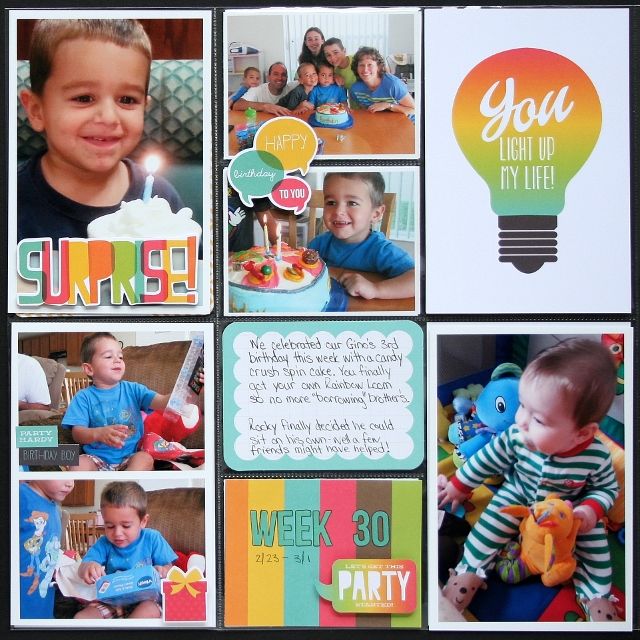 I always use the same products for my 2 pages even though they are different weeks, but since it was birthday I was a little stuck...
but, it worked! I thought I could get away with taking a picture of the spread in the sleeve, but I guess there was a little glare, sorry about that! I adore these clear stickers by Simple Stories, totally my favorite and I use them constantly.