I just played with some products and decided to try some trends...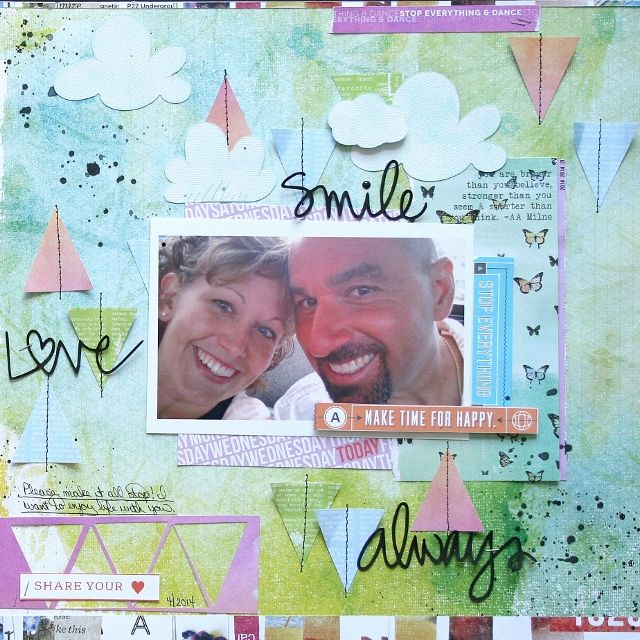 I went with triangles - I don't know why I find these so difficult, but they seem to stump me.
I played with purple - don't care for the color, but sure love the pops it gives to the page.
Some scripty (thought about brush script, but didn't get to that) words
and splattered to go along with the watercolory look of the page.
Oh, I also used some negatives and do you see my new toy??? I have a Tim Holt tiny attacher and I am totally in love, I am attaching everything I can find, lol!