Here are the cards I created from my experiments!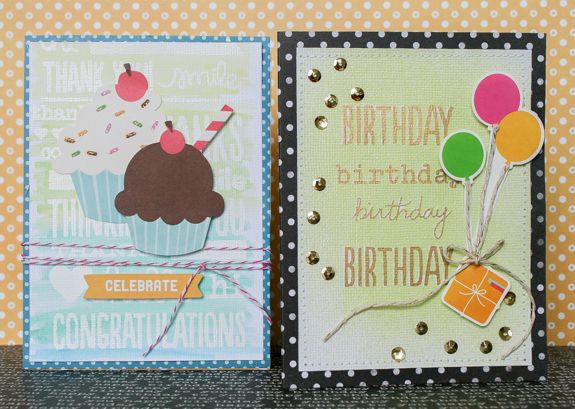 I couldn't resist adding in a few gold sequins with the gold rub-ons and then a pop of color with the balloons.
Here is a close-up of the rub-ons with mist and some twine.
This card is on the Pebbles blog, but here is a close up of watercolors and rub-ons.
I'll see you tomorrow with a layout created using rub-ons and mist with Pebbles goodies!