Have you ever wondered what to do with those 6x12 pieces that Simple Stories makes? I love to use them as a base to anchor my pictures. I didn't have great pictures so I didn't want to enlarge them too much, but I love them just the same. This design allowed me to use smaller pictures and lots of gorgeous embellishments to fill my page.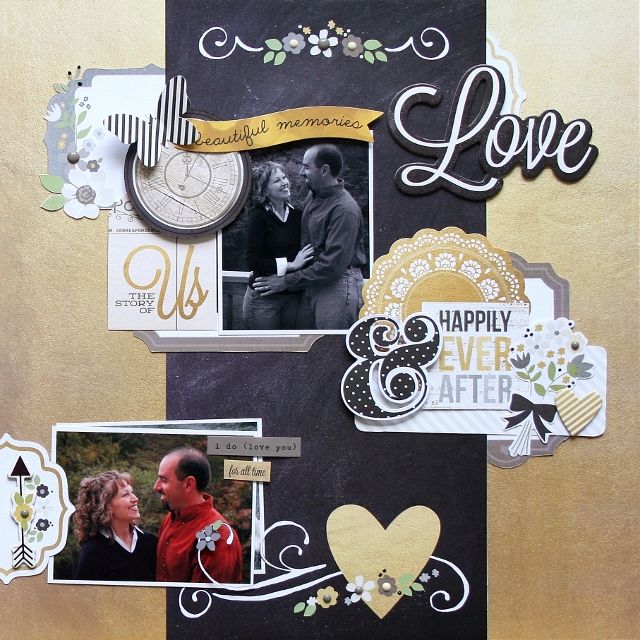 These pictures were taken by my sister 7 years ago; 7 years ago we still lived in PA and only had 3 kids then! Wow, time sure has gone by with a ton of events.
Here is a
link to the e-book
where you can see all the inspiration for this great collection, wedding or non. I will be back on Monday with another layout or two from this collection. See you then!