I have a few Project Life spreads to share with you this week. For this spread I wanted something shiny and feminine because my birthday was included during this span of time. I hunted around for a few minutes until I found some of my Crate Paper stash and knew it was the perfect fit.
It was actually even a better fit than I hoped, I was able to pull these pages together in less than 2 hours which is unheard of for me on my PL spreads! Yea!
Week 42 - Crate Paper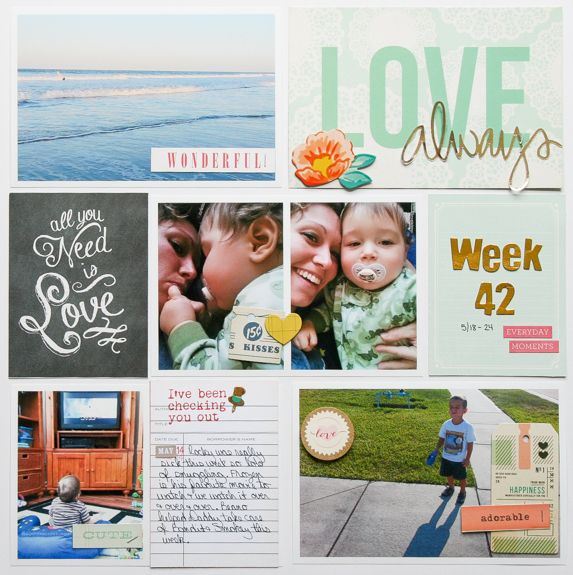 and a close-up of my favorite piece
I cut the always word with my Cameo using the Chickaniddy paper from the Paper Camelia kit (that I am still working on, love it).
Week 43 - Crate Paper
Hubby and I (plus a few stragglers) took a ride to Disney World for my birthday, the lovely tag sums up the whole experience, even if we didn't get to stay overnight.
And since this was my birthday week, I wanted a lovely piece just because on this spread so here it is.