The June Bella Buzz came out this past week and I had the pleasure of creating a layout for it. You can download the whole issue,
here
.
I was asked to create something unique with the new calender page. I decided I wanted to create a pocket out of the calender. Two of our boys just celebrated their birthdays in May and I thought it would be great to include my favorite picture(s) of them on the outside of the folder with some Silhouette work.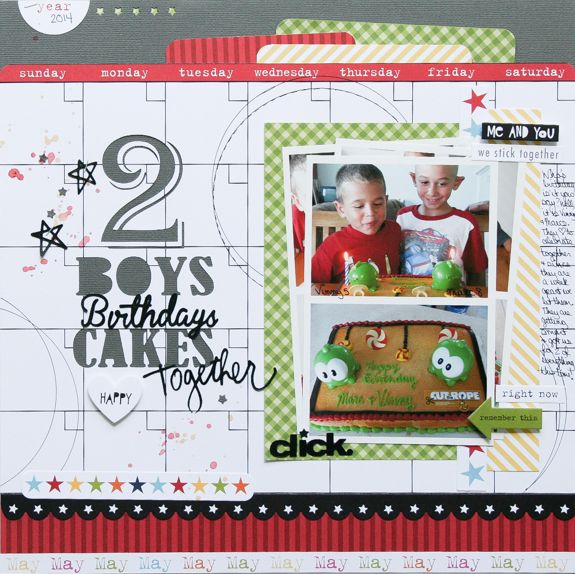 and in the folder I have included 4x6 files with some of the special moments and journaling about their birthdays.
My original intent for the title was 2 boys, 2 birthdays, 2 cakes and I had the 2 on the side of these words, but it wouldn't fit so I moved it to the top of the title and I don't think I quite achieved what I planned. Oh well!