Classic Calendars make the perfect background for an intro page for the month - maybe for your PL book, or maybe in your event book, either way it works perfectly to give a quick glance at your month.
Here's a look at May 2014 - lots of birthdays, beach, Disney, and family!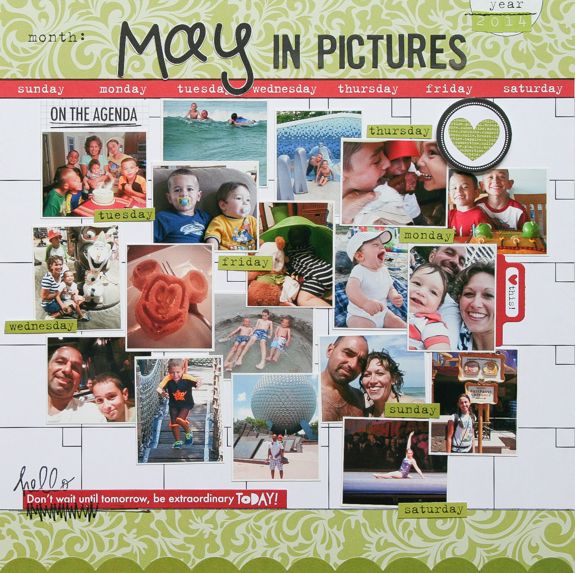 I think I will have to do this again, I love this view of our month. I kept most things simple and green with a few pops of red and black for added excitement.