I am so excited to share the newest eBook from Simple Stories, featuring the Legacy collection. To be honest, I wasn't real sure I wanted to work with this collection when it was first announced. I don't do heritage pictures as I have more than enough of the today to keep me busy with the 8 of us. But, I always try everything out, so I printed out a few pictures that I thought would go with this collection and then I really looked through the cards and I WAS SOLD! This collection is what scrapbooking is all about!
It is about leaving behind your legacy for your children and children's children; to really tell who you are and what you are about. I love it and I only scratched the surface and can't wait to play more with this amazing collection.
And here is the layout that is featured on the cover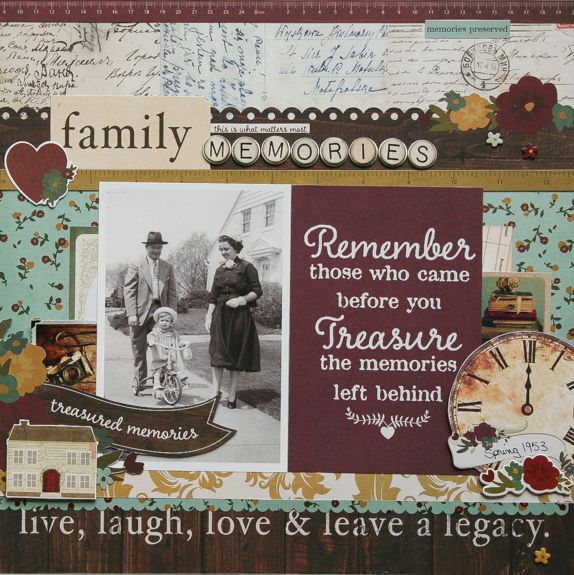 My very first heritage page! This is my mom and her parents, my legacy. There are a few more of my pages in the eBook also and many other gorgeous pieces from the other DTs, so make sure you
click on the link
to look through the rest of the book!