Today I am up on the
Bella Blvd blog
for the Monday challenge; 6 photos and paper strips. To me that shouted hair cut and so I documented Rocky's first hair cut.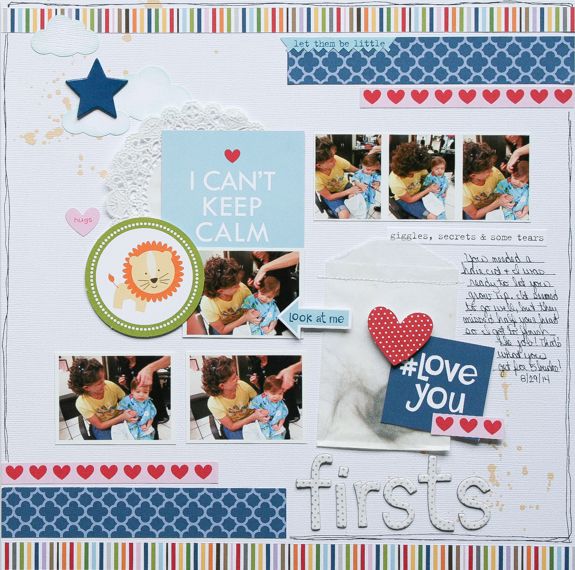 I didn't have great pictures so I printed them small, but I didn't want to forget this big occasion. I also love using vellum baggies to keep momentos in plain view without harming them. I've added Rocky's hair and sewed the baggie shut to always remember another piece of babyhood gone.
Here are some detail shots...