I just finished up some layouts using the newest Life Documented collection from Simple Stories; you will have to wait a little bit to see those though :)
I can share my next few weeks of Project Life that I completed using the Life Documented collection. This collection was amazing to use. I had all the cards I needed to put together 4 weeks and the extras went perfectly! Thank you Simple Stories for simplifying my Project Life project.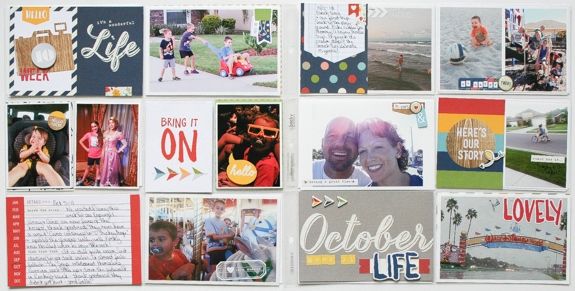 I was balancing on top of my son's wooden train track and totally forgot to take pictures of each week. I guess I should get a picture of the train track that is spread everywhere in our loft/scrap area!
Here are a few detail shots...