I AM...
lovin this new collection from Simple Stories
on the Simple Stories blog today with 2 other projects
so glad you are here!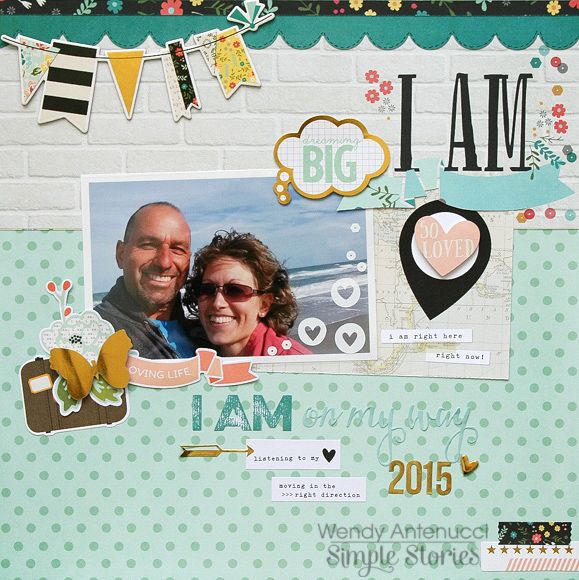 I created this layout to document where I am believing 2015 will take us. Sometimes when we dream we aren't sure of the exact path we should take, instead we take one step at a time, almost like we are feeling our way. I don't know what the end of 2015 will look like, but I know that I/we are on the right path and that excites me!
here is a little sneak of what you will find there
You can also find the I AM eBook
here
, and it is free and beautiful!