I'm back sharing some more Anna Griffin assignments. This was called 12x12 paper tricks, they were dies that were 12" long that created intricate folds such as the purple borders and the wedding dress that I created.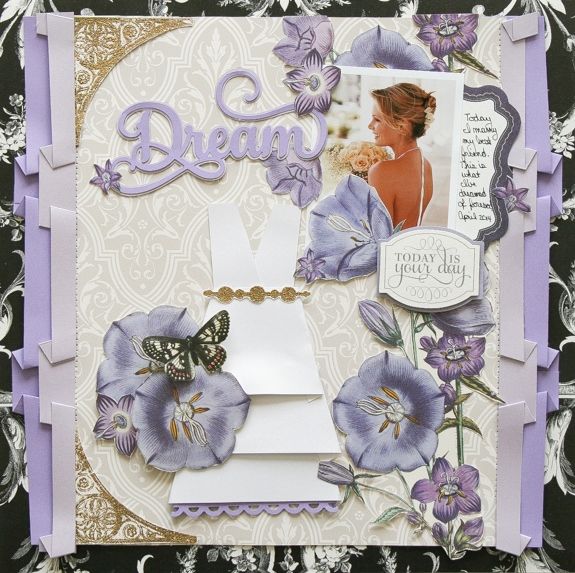 This die looked like waves to me and so I created a seascape.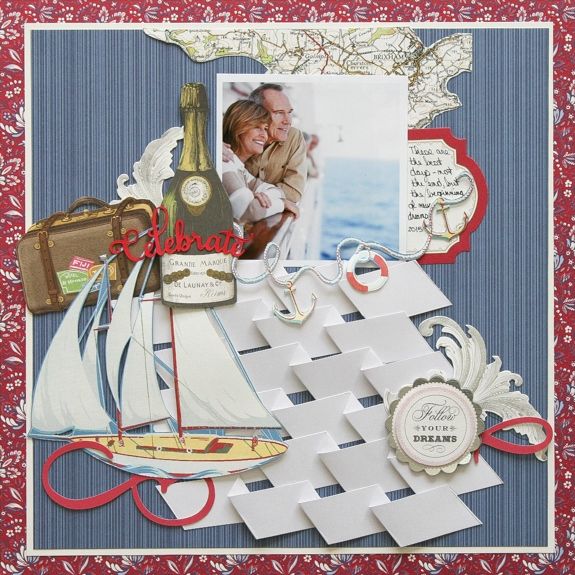 This was a combination of dies.