I created this page with some Crate Paper Craft Market goodies and a few leftover cuts from iHeartStudio.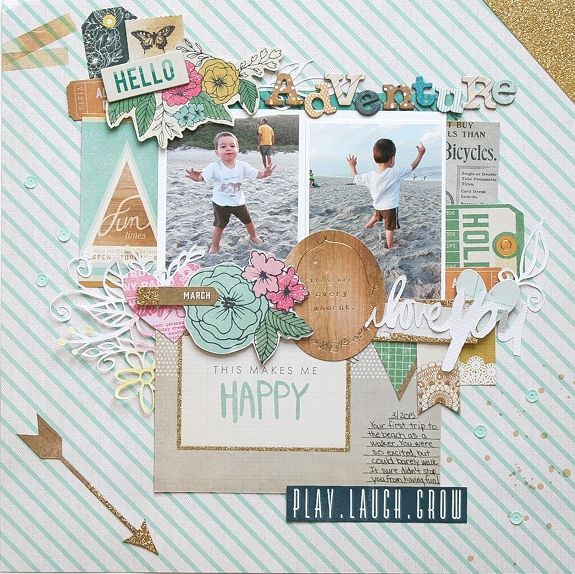 Glitter and pink, could this be a girl page? Nope! The glitter makes a wonderful representation of sand which goes great with beach pictures and sunsets. Touches of pink are fine to use with masculine layouts, just add in pops of masculine colors (such as the navy blue and mustard) and you are good to go.
This really does Make Me HAPPY!