This concludes my 2nd year of Project Life and I am still going strong. I've mentioned before that I started our album in August when our 6th child was born. I wanted something to make sure I didn't miss any of his specials. I also am thrilled with no added stress around Christmas with finishing/starting a new album.
Here is my last page that I created using the August Hip Kit Club Project Life add-on.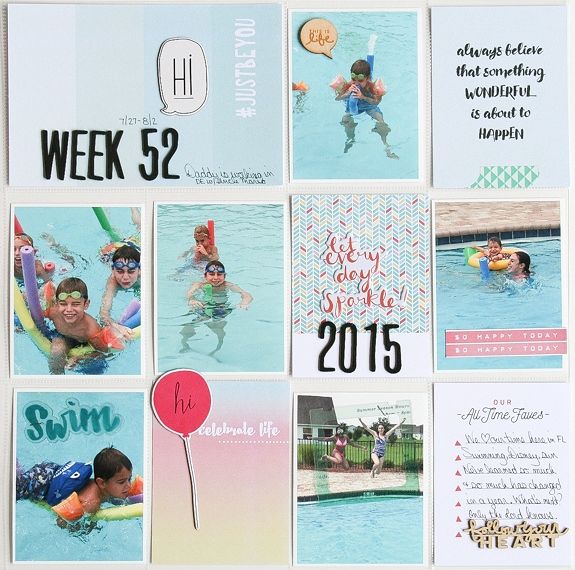 And here is my title page for this album using the Simple Stories Life Documented collection.