Simple Stories is teaming up with Petaloo today to bring you some inspiration.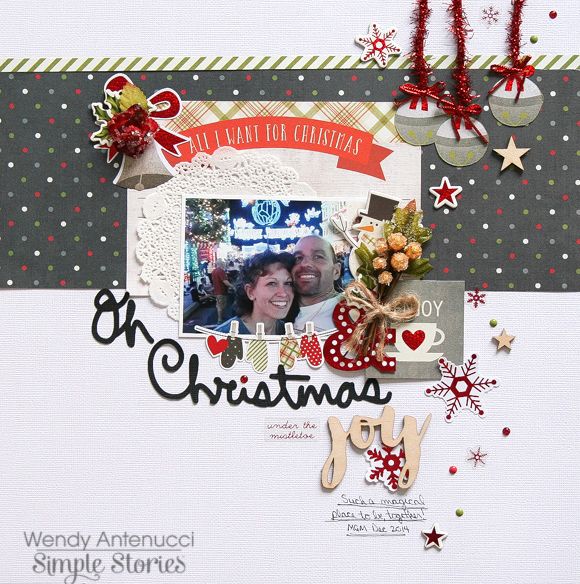 I've used up just about all of my paper from the Claus & Co. collection as it is a great holiday line. This was just one of my scraps that were left on my desk and so I grabbed a few fun Bits & Pieces to assemble this layout. I really wanted to use some of the trims Petaloo sent, espcially the tinsel one. I thought they made great bell hangers.
I loved these little berry clusters and used them on almost everything, lol.