Maybe? I don't know! I could not figure out why people were decorating planners, mine is full of things that need to be done and there isn't room or time for extras. But, I did buy one from Mambi and tried it out and put it away finally. But lately, as I've been catching up on my PL I stuck a few stickers on the Mambi one again and then I kept going. I didn't have the energy to do a layout, but I needed to have some fun, the smaller size really caught me. So I have been using this planner to write my thoughts of what we are experiencing here in KY. There has been so much and I don't want to forget the journey because that is as important, if not more so than the destiny.
So here is my first two weeks of my new planner hobby...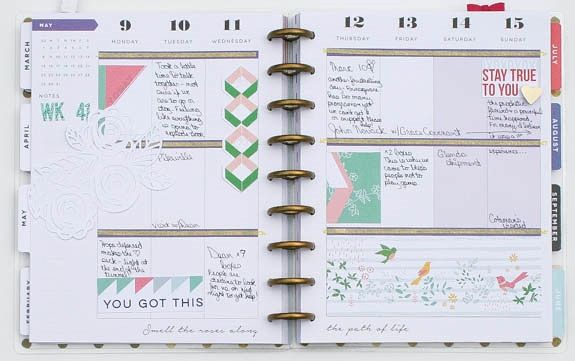 I've labeled the week that it corresponds to my PL to make life (and remembering) easier for me. This used some of the goodies from PinkFresh Studio that was included in the Hip Kit Club kit from April.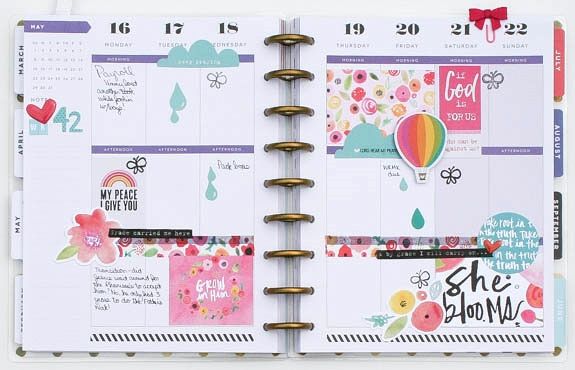 This is how I set up the planner page before I added my thoughts using Bella Blvd and Illustrated Faith goodies.