This page used Noel Mignon's Vintage Charm Daily Details kit, there wasn't any 12x12 pieces here it was all made from journaling cards and embellishments.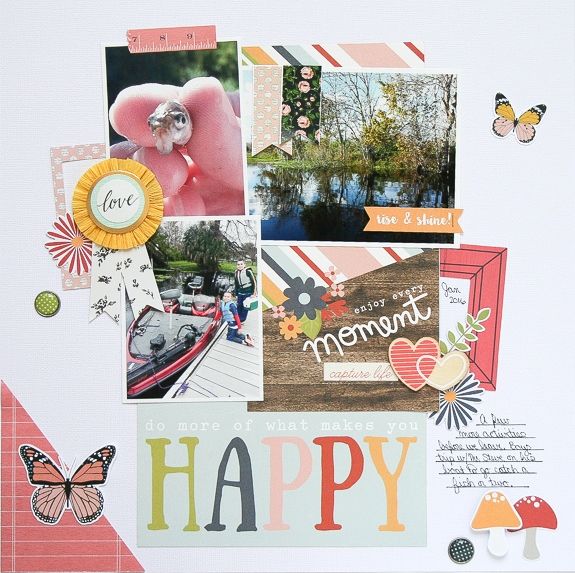 The challenge this week was to use frames, I chose to use mine to hold my embellishment clusters and add some color.
I didn't think I'd use these ribbons included in the kit, but mine are all gone!