The Noel Mignon Oh How Merry Daily Diary kit has such fun pieces in it, but...
I don't have any Christmas pictures to scrap yet! So next best thing, I decorated my planner with some Christmas cheer to help bring in the holiday spirit.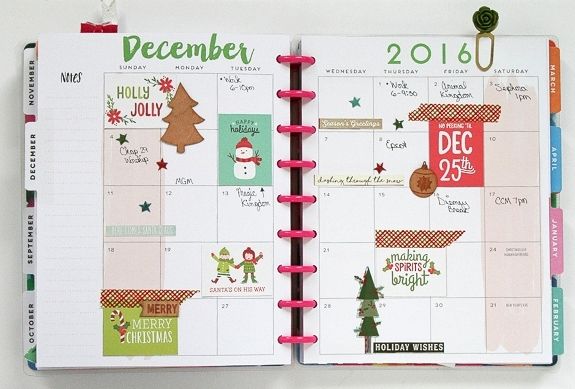 The kit comes with these gorgeous flower pieces and clips, but the flowers were too bulky for my liking so I decided to adhere one to my clip for a beautiful marker for the month.