Today I am sharing a planner page created with Crate Paper and The Cut Shoppe.
So why would a FL person need the Snow & Cocoa collection from Crate Paper?
Well, because it is just so cute and the colors are gorgeous! Since I don't have any winter pictures (or even Christmas pictures right now), I chose to pull this collection out with some snowy/Christmassy cut files and make it work for me.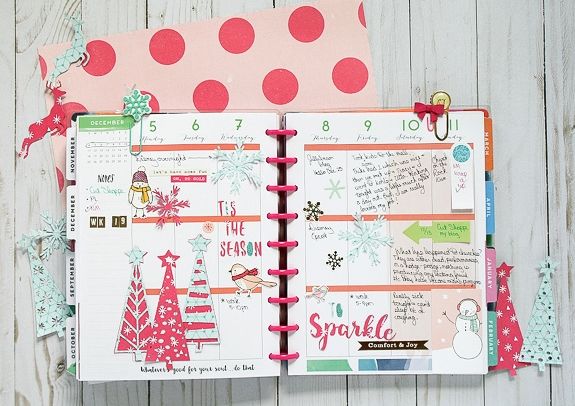 I used a few cut files from
the Cut Shoppe Etsy store
on this spread as I had already written in my thoughts for the week so I chose to decorate around my thoughts, instead of preparing the page first.
And finally a reminder to sparkle even when you are worn down and sick,
Thank you for joining me today, I hope your Christmas season is sparkly and full of wonderful memories!