When I was working on my Cut Shoppe projects for January I cut out many different Christmas sayings/designs, so I finally put them together to share with you all!
This first one is actually the negative of another layout I shared earlier, but the black looked so stunning on the white I decided to make this one too. Thanks to Picasa I was able to create a photo collage of activities with did this Christmas season that fit inside the O of JOY.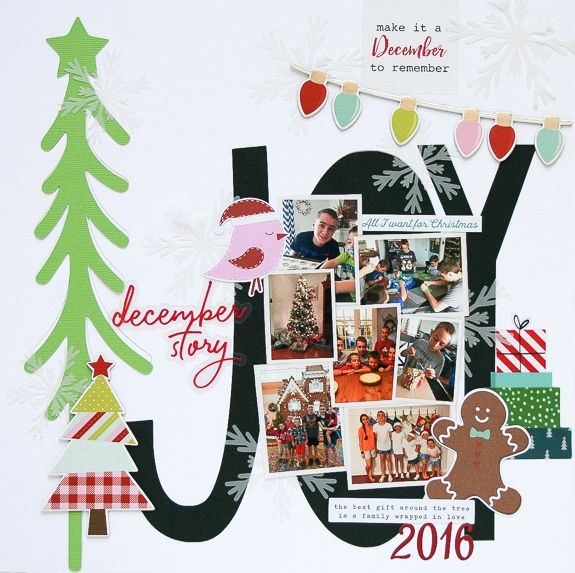 I've never been much on collages, but this fun photo pile was perfect for documenting our month.