Today is challenge day at Citrus Tree Studio and my challenge is to mist. I know not much of a surprise seeing I adore my mists! I love Tattered Angels mists and have the most of these - I love the glimmer that is in each bottle. I just was able to get some of the October Afternoon mists - they aren't glimmery which is something I miss. Maya Road mists are really nice - love the color and the control of these, but again the glimmery is missing. Now my favorite of all is my Sunflower Perfect Pearls mist by Ranger - but I only have one of those.
The biggest things that I have found in misting are
1. Roll your bottle between your hands (like you were starting a fire with sticks) this doesn't give you the air bubbles that shaking does.
2. A pizza box type works great for misting because it helps to keep the mist in a controlled area.
3. If you hold the bottle still you get a concentrated area, but if you move as you spritz you get a finer mist.
4. If you push the sprayer in just a little you will get more droplets.
5. Just go for it - it is fun, but definitely not perfect!
Here are some steps that I took in making my layout.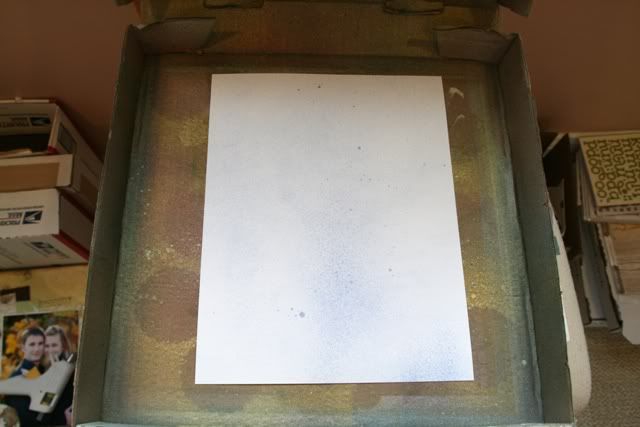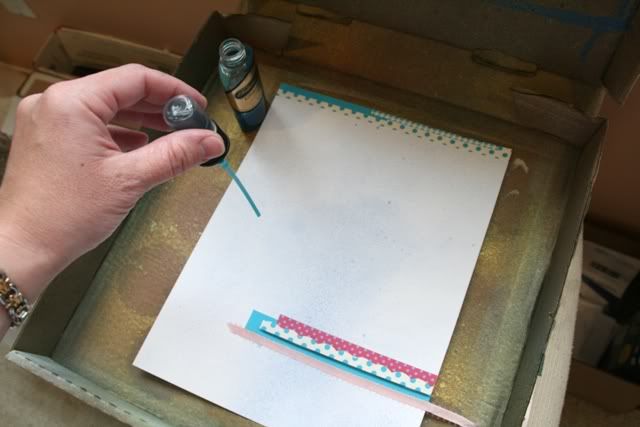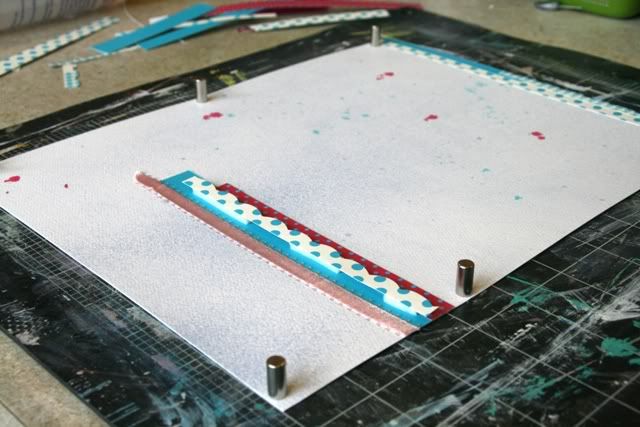 This last picture is the critical step - find something magnetic and tack down your paper for awhile (overnight) this will straighten your paper very nicely.
Here is my layout that I created...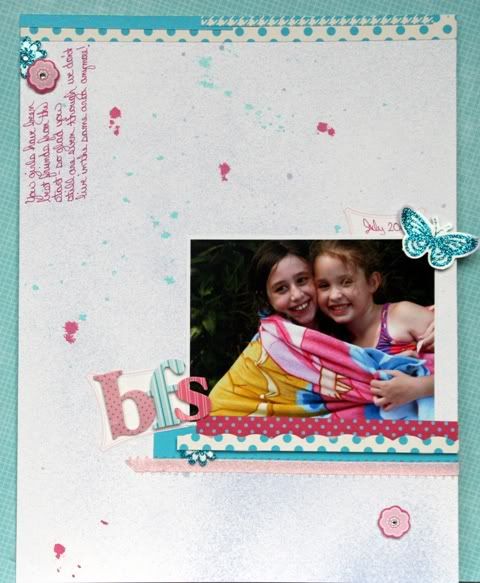 Materials used: September Citrus Tree Studio kit, Tattered Angels mist