My favoirte kit club, Scrapbook Circle is having a design team call - you can bet I will be sending in my info! Here is a link if you'd like to check it out
Scrapbook Circle DT call
.
So many things are new in our house today!!! One of them is a desktop computer that actually is current enough to use the internet - now that is some good news! :) We bought a Gateway (first time with this brand) which had all the specs we were hoping for (and a lot more) with the price tag to match. Once I finish getting everything up and running I hope to clean off the other computers and maybe they will work again.
We also bought a fancy phone this weekend - we went into the mall on Saturday to support our church as they handed out flyers and such telling about the church
Victory Restoration Center
. Well I've been looking for a nice phone with a much better camera then what I had so when we found out the youth pastor worked at Verizon we headed over - and now I am the proud owner of some fancy phone. Course, I did bring a list of questions to church on Sunday b/c I cannot quite get the hang of this thing! :S
Here is a frame I made for the Doodlebug DT call - I am totally loving making frames, now I need to find some more people to give them to!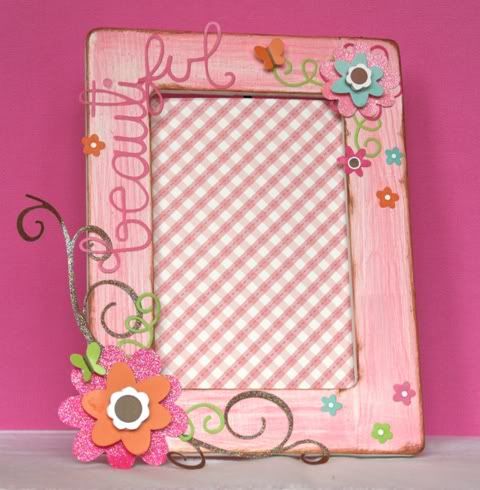 Materials used: Doodlebug, quickutz die, sizzix die, paint, colorbox ink, Echo Park pp