Today is my first official
challenge
at Memorable Seasons and I chose to issue a Journaling challenge. I always write on my layouts, not because I like my handwriting, but because I think it is important to share what is happening at that moment in our lives so that we can always remember what the Lord has done in our lives - you might call my scrapbooks our "Book of Rememberance" as the Lord mentions.
Here is my challenge if you would like to join us - you have until the end of the month to load your layout in the gallery at Memorable Seasons and you will then be entered into the drawing for a gift certificate to the store.
The store is amazing
! There are so many pre-orders and they are ALL discounted so you really want this! So I always write something on my layouts - what about you? Well for this challenge I am asking you to REALLY write on your layout. You can handwrite or use the computer, but you must include a lot of journaling - really put your heart into this one.
Here are some of my layouts that I made from my Lily Bee Head Over Heels kit that I received:
Materials Used: Lily Bee, Tattered Angels, KI Memories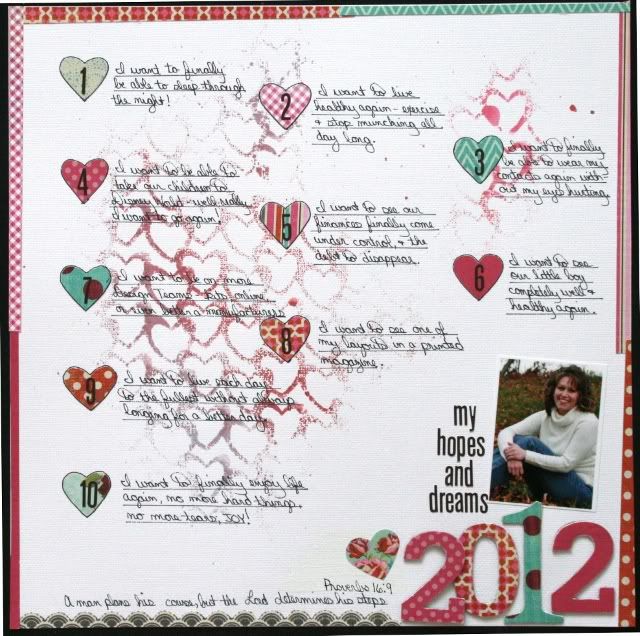 Materials Used: Lily Bee, Tattered Angels, KI Memories, Martha Stewart
Materials Used: Lily Bee, Tattered Angels, American Crafts, Fiskar, KaiserCraft