When I received my kit from Memorable Seasons this past month I received the beautiful papers from Cosmo Cricket Tea for Two. When I saw the yellow paper with the rosebuds I instantly thought of a dress my mom once wore for a prom and then I saw some pictures of my mom as a little girl with my grandparents dressed for church. I don't usually scrap older pictures - I have enough pictures to keep me forever in the day to day, but I'm glad I did!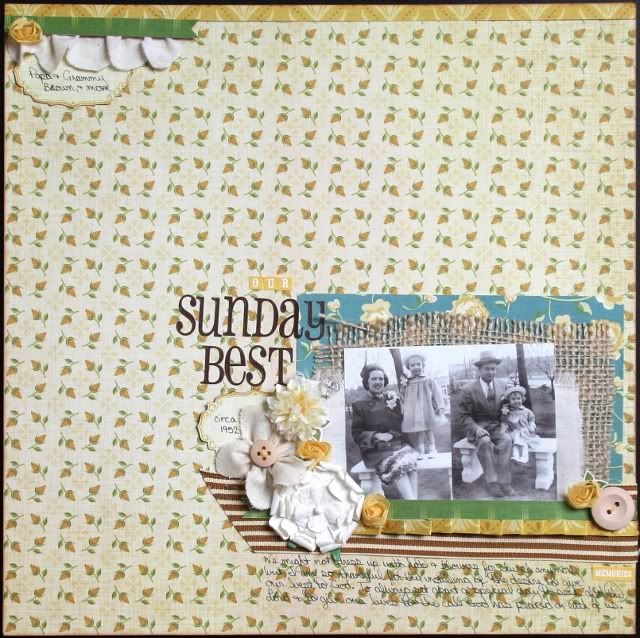 Materials Used: Cosmo Cricket, Prima, Maya Rd, Mustard Moon, burlap, muslin
The journaling reads: We might not dress up with hats and flower for church anymore, but I am so thankful for the instillng of the desire to give our best to God. To always set apart a special day to seek after the Lord and to give our lives to the call God has placed on each of us.
Materials Used: Cosmo Cricket, My Minds Eye, Donna Downey, Martha Stewart, October Afternoon, Prima
I actually worked on both of these layouts at the same time because I was trying to "steal" a piece of the yellow flower paper for this layout also. Somehow, the two ended up having the same design and so I thought I'd share a sketch with you.
Thanks for stopping by!