I have been putting in a lot of time the past 2 weeks in the cake bakery department - Marc and Vinny both celebrate their birthdays a week apart. Last weekend found me making a Luigi cake...
and right now, I'm supposed to be finishing up the Thomas cake for this evening!
In between all the hustle and bustle of 2 little boys birthdays I grabbed a few minutes (very late at night) to document Gino's 1st birthday with the help of sketch #9 at Lily Bee.
Here's the sketch:
and here is what I created using some of my new Lily Bee stash...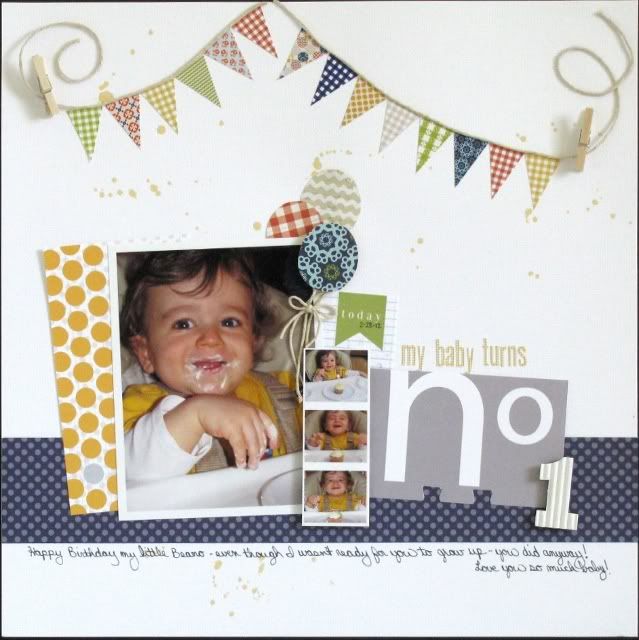 Materials Used: OA Sprinklers, Jillibean Soup number, Lily Bee, twine and clips from stash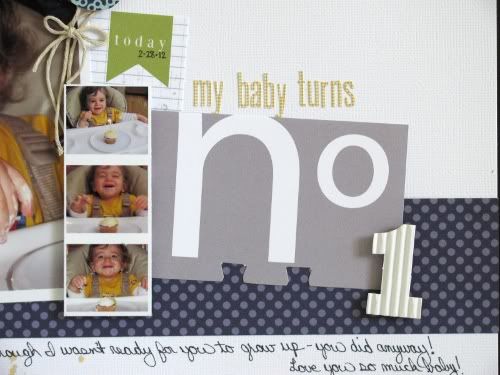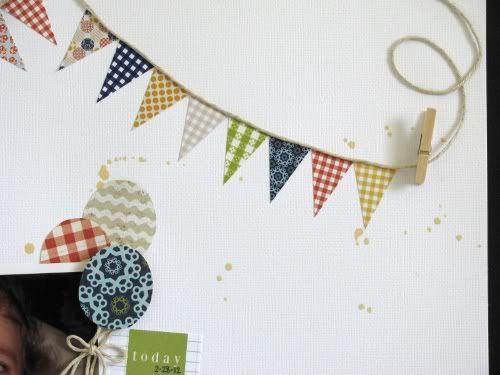 When I saw the banner and the ovals I started thinking about balloons and birthdays. I knew that I had some wonderful yellow in my stash and so here is the layout that was born. Now I have better run or I will have some seriously unhappy boys!