I received a box of Echo Park This and That a few weeks ago. So I finally got around to looking through my pictures to see what needed to be scrapped and what went with this line. Although I've already scrapped Tracy's dance recital the colors were perfect for a few of my favorite pictures.
I used a sketch from
Artful Delight
to create each page - although the pages are separate I also made them to go together. Here is the first sketch:
Even though the sketch was a card sketch it fit perfectly with my collage of pictures so I used it for my layout.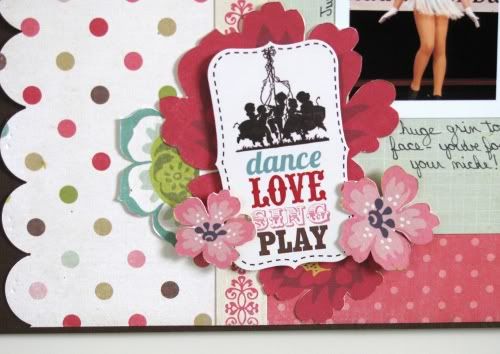 Here is the next sketch I used, this was created for a layout:
And the second page of Tracy's dance pictures: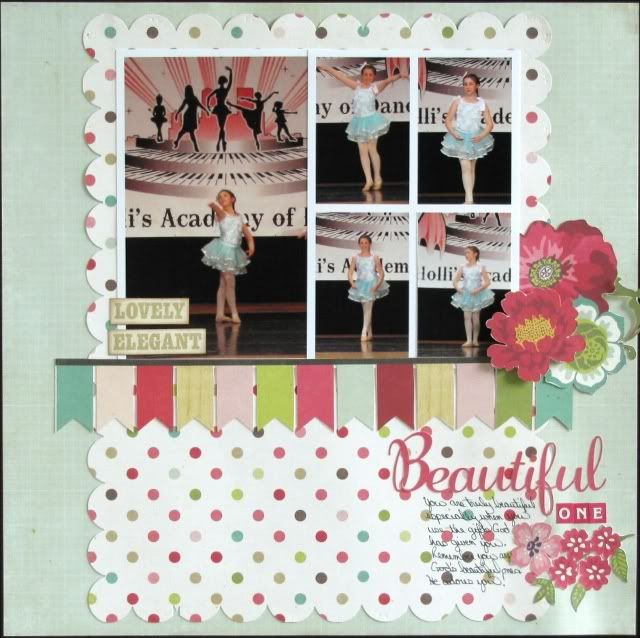 Notice that lovely little bubble! I ran out of my Fabri-Tac which is my liquid glue of choice so I used another one I had in my closet, Aleena's clear tacky glue - needless to say I was a little ticked!
I have one more dance picture to show you, I actually didn't realize I had scrapped another dance picture! I have officially completed scrapping Tracy's 2011 dance recital and just in time as the 2012 recital is in 3 weeks! LOL
Thanks for stopping by, I appreciate each of you and your comments!