Have you ever gotten so comfortable with your style that you forget to look outside of the box you've put yourself in? I love to explore and try things, for me I want to see if I am up to the challenge. This month at Memorable Seasons I was sent my DT kit with Amy Tangerine Sketchbook and that was a total deviation from my normal! Yikes. I wanted to see what I could do with the papers because I loved them, but they weren't me.
So I sat down with my box and created 4 layouts and a card and I have another piece that is just waiting for pictures! I found that when I embraced something out of my normal I fell in love with what I created because it was like a breath of fresh air.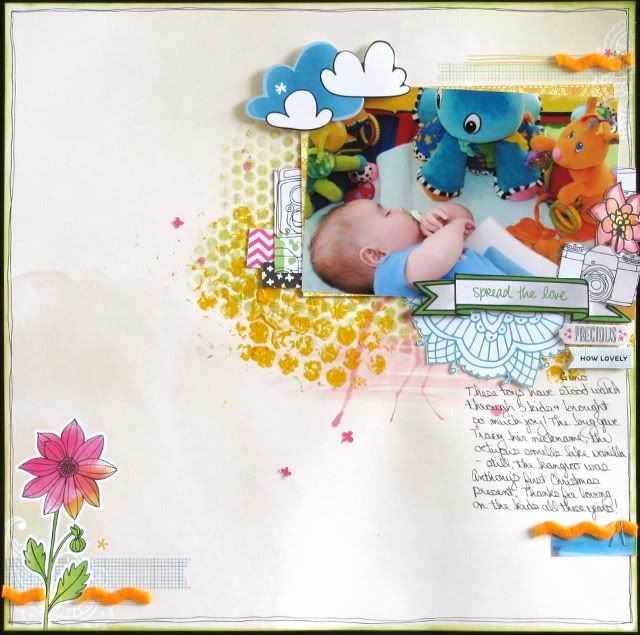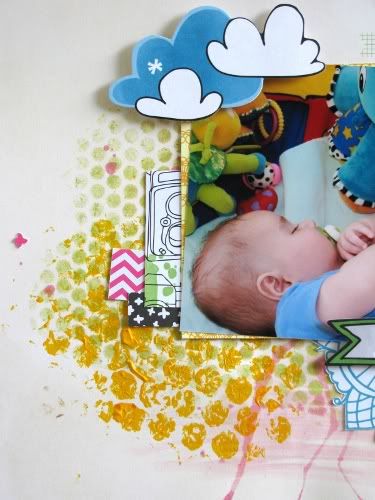 I deviated from my norm in that my picture ended up not beside the flower like my normal, but diagonal from it, I doodled on my page to fit the style of the papers, I layered paints, mists and paper to form my background for my photo. Some of these are things I do, but the combination was different for me. I also painted one of the flowers I fussy cut from my paper. I loved how this layout turned out because it was a fresh approach to my style - similar, but new!
So how about you? Are you ready to deviate from your normal and find what creation might be hiding? Come join us at
Memorable Seasons
and you could be our June winner!
If you have a moment, voting is still going on at CK. All you have to do is click on the widget on the upper right side of my blog and it will take you right to my layout to vote. I appreciate all of your help!