I was so pleased to have won the May sketch challenge at Lily Bee and on Monday I received my prize package; instantly inspiration hit! You have got to love that! The colors of the Victoria Park collection which I was sent jumped out at me - the black, pink and the green and so I decided to create this layout with the help of Lily Bee's June sketch.
Here's the sketch we were given to work with - I loved the block design and stuck with that while rotating the sketch to better fit my picture that I chose.
And here is my take on it: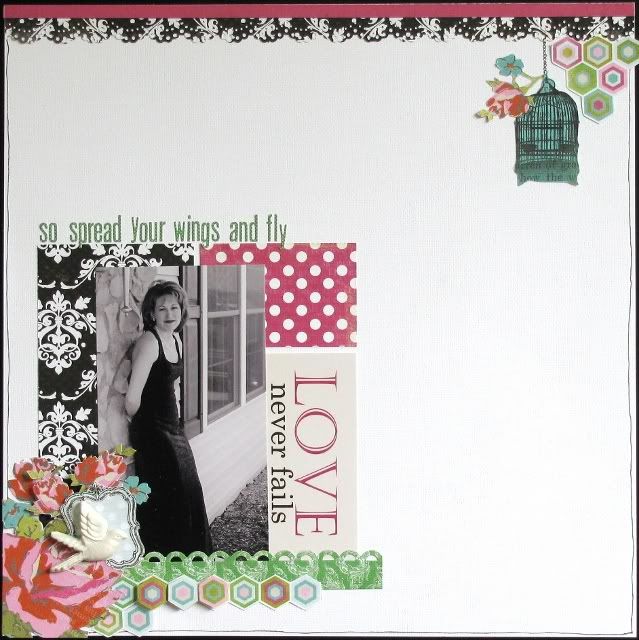 I really wanted to add some journaling about this, so I tried another version...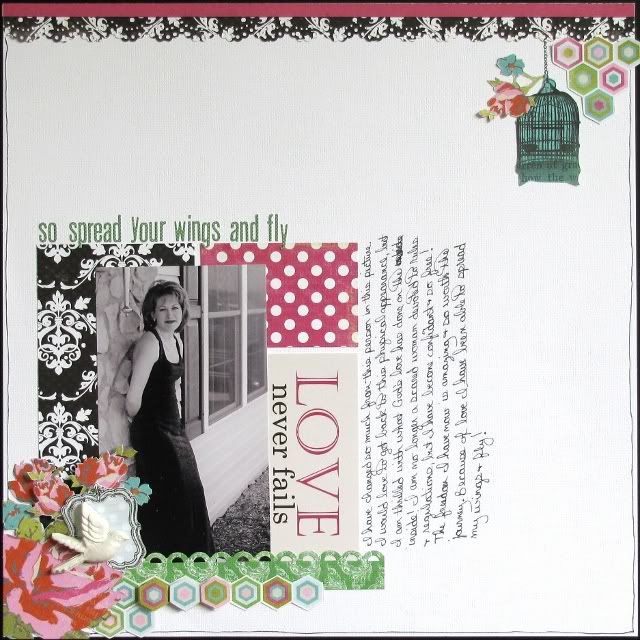 I'm not sure if I like the journaling on the side, but either way I love how this turned out! Thanks Lily Bee for some wonderful paper products I really enjoyed them!
I was also soup-spotted today at Jillibean Soup,
here's a link
! :)