So many things today, nope electricity isn't one of them! I had so many things to share that I decided to hijack the generator for just a few minutes and jump on here...
I have a Featured Artist spot at Scrapbook News and Review complete with a video that I made! Took about 10 tries, but it happened and it isn't too bad for the first time, LOL! Here is a link to my page -
click here
or you can
click here
and then scroll down in the featured artist section until you see my name (the last column arrow down).
Secondly, while you are over at SNR check out some of the neat classes they are offering -
click here
- Wall Sugar, one of my DTs is also teaching a neat class, can't wait to try some of these!
Next, Wall Sugar is having a little hop - you can see all the
details here
, but if you would like to win some of their products (and they are incredible) just hop on over and join in the fun!
And lastly, I thought I would share some close-ups of my 4th of July projects that I created with my Pebbles products from my Memorable Seasons DT kit...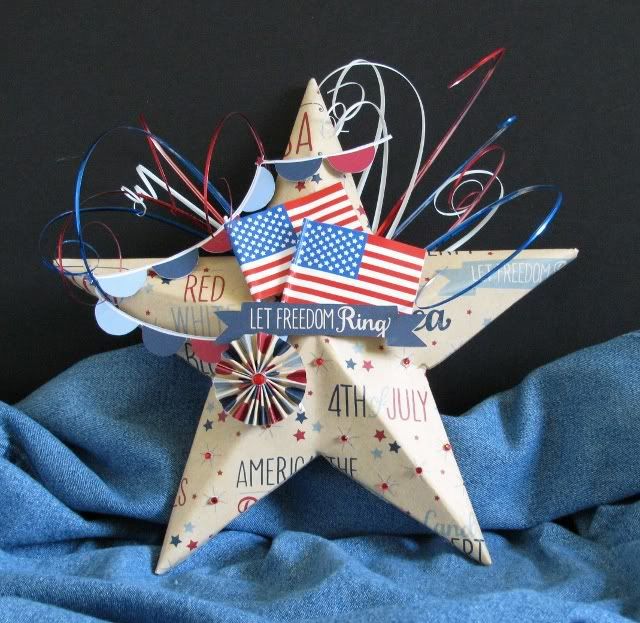 Make sure you stop by
Paper Issues
to check out some more great Patriotic projects!