I keep reading on my google reader all of these bloggers apologizing for being missing and it never dawned on me I've been missing too! So here is my apology, I really don't know what I've been doing that I haven't posted.
Here are some more of my projects I created with my Pebbles DT kit from Memorable Seasons I have loved working with this line - so much possibility!
This is a layout of our homes we've lived in during our married years - I plan to go back and add the dates and locations.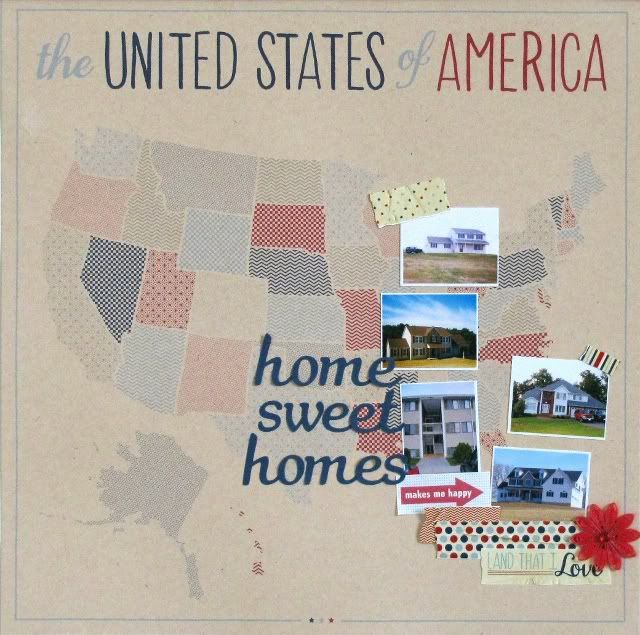 Materials Used: Pebbles, K&Co, Jenni Bowlin
This is a layout about our trip to see Thomas with woo-woo Pop as he calls my dad.


Materials Used: Pebbles, Authentique
This card actually has the white scallop on the front with a hole punched in the card with the star adhered to the inside of the card with foam adhesives.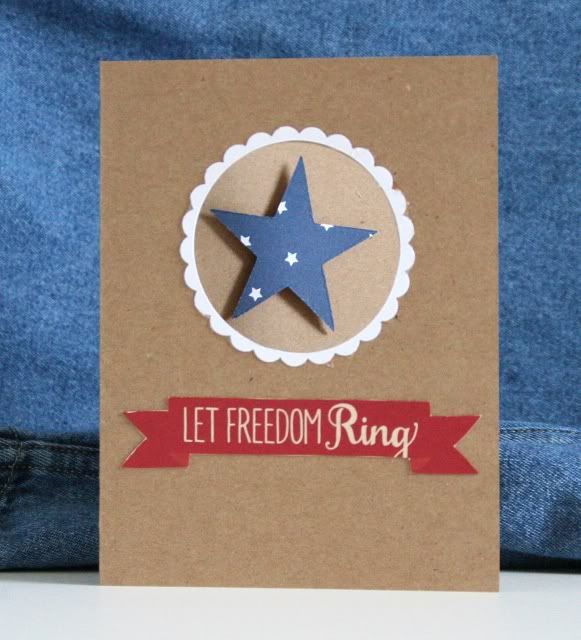 Materials Used: Pebbles, punches
Hope you all have been having a great summer! I will try my best to get back here soon, I've been working up a storm in my scrap room so I'm sure I can find something to share! Thanks for stopping by!