I have quite a few projects that I've been working on lately, some that are still a secret and some I can share with you today.
So back a few weeks ago I shared my project Dreamland (
click here
) using
Wall Sugar's
Perfect Posies. If you noticed in that picture it showed 3 flowers and I only used 2 on my project, but I had another project that I had imagined. So I finally was able to work on my final flower project which I made for a dear friend.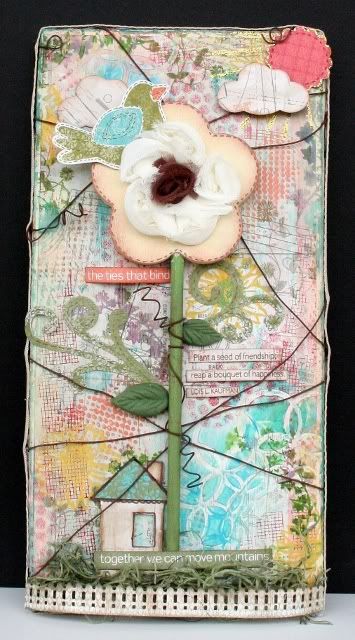 Here are some close-up shots and one in the process shot: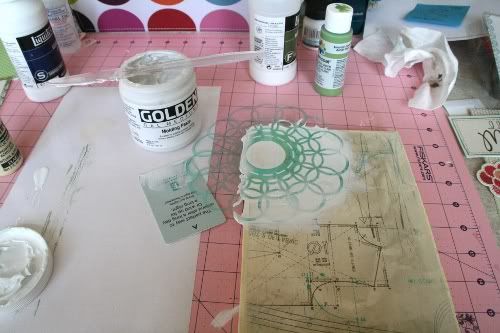 I covered a 6x12 piece of wood in Close To My Heart Stella Collection papers, modeling paste, CTMH inks and some stamps. I then adhered my painted flower to my canvas, some CTMH fabric stickers, clay leaves that I made from a mold, a Maya Rd chipboard house and wrapped wire around my project. I have never actually used wire on my projects, totally new for me, but I love the added texture! I used moss for grass and punched a fence border out of the Stella papers. I finished my canvas by adding a CTMH stamp that I cut the saying apart to adhere on my project and again some words that run along the bottom of one of the Stella papers.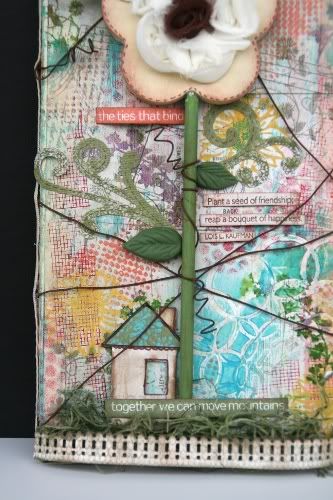 We had a cupcake party for this dear friend and everyone loved these new cupcakes I tried so I thought I would share the recipe (Family Circle, June 2012, p62)
Snickerdoodle Cupcakes
1 white box cake
1 cup milk
1/2 cup melted butter
3 eggs
1 tsp vanilla extract (I actually used the real extract)
2 tsp cinnamon
Mix and fill your cupcake wrappers about 2/3 full. Bake at 350 for 15 minutes.
Cinnamon Buttercream Frosting
1/2 cup softened butter - blend for about 30 seconds
4 cups 10x sugar
3 Tbls milk (this is too runny - try 2 1/2)
1 tsp vanilla (imitation extract here)
1 tsp cinnamon
I just made another batch of these because they were so good, hope you enjoy!
And finally, we've been cropping at
Memorable Seasons
this weekend and the inspiration is totally flying everywhere! I've gotten 4 done and 2 are almost ready, and so many ideas for the rest, now to get the time to work on them!
Team Work was made for a chipboard challenge - I used some Jillibean Soup inerts from their frames and die-cut some stars which I wrapped in twine, all products were Jillibean Soup.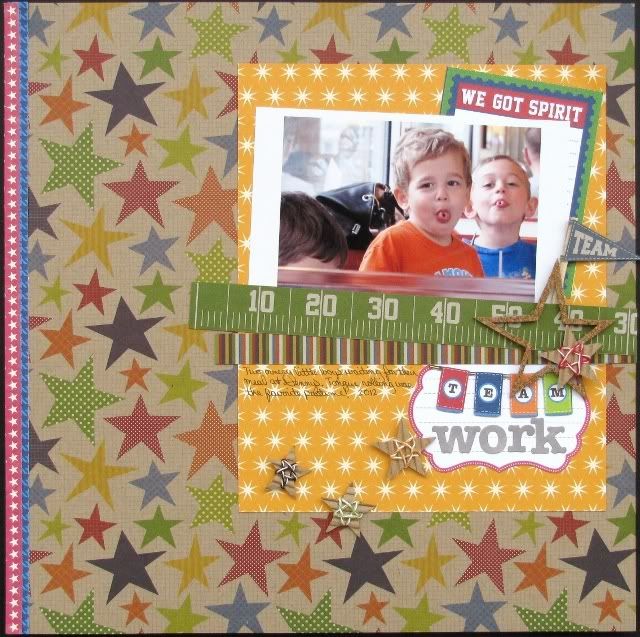 And this layout was made for a number challenge. I used some Echo Park and my CTMH Art Philosophy cartridge to make this layout of Vinny's 3rd birthday.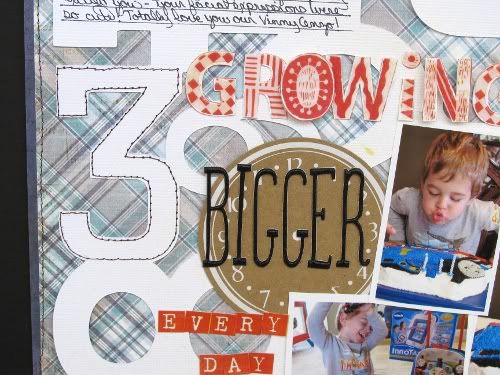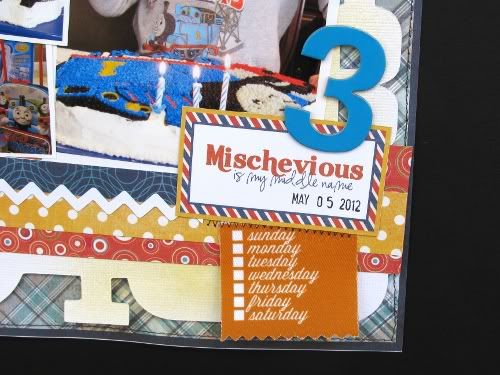 Thanks so much for stopping by, I hope to get back here soon and show some of my other layouts I've been busy working on!