Welcome everyone, so glad you stopped by for Technique Time at Memorable Seasons. I love to learn new techniques as you would see if you saw all of my starred items in my google reader or on my Pinterest board. Even though I love to learn and try new things, I like to really study the techniques before I try them.
Here are some of the links I read up on as I studied... sunbursts!
Once I felt comfortable with the concept I began creating and man do I totally love the trend of sunburst. I made a tutorial to show how I went about my sunburst layouts.
Here is a sunburst I created using my Jillibean Soup DT kit - Grandma's Lima Bean Soup...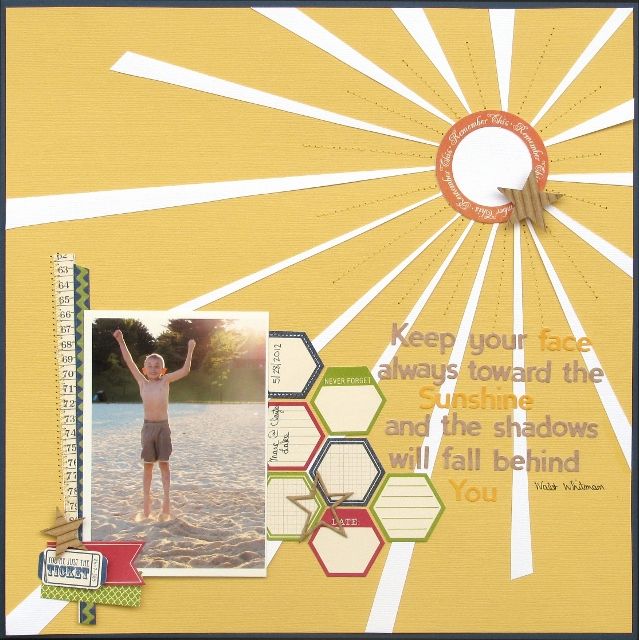 Her is another one I created using some of my Jillibean Soup stash and mists...
oops it was snagged for publication so I will just show you a peak.
And then one I created using last month's DT kit October Afternoon - Cakewalk; this was the actual design of the paper and I just layered my elements on top of the sunburst.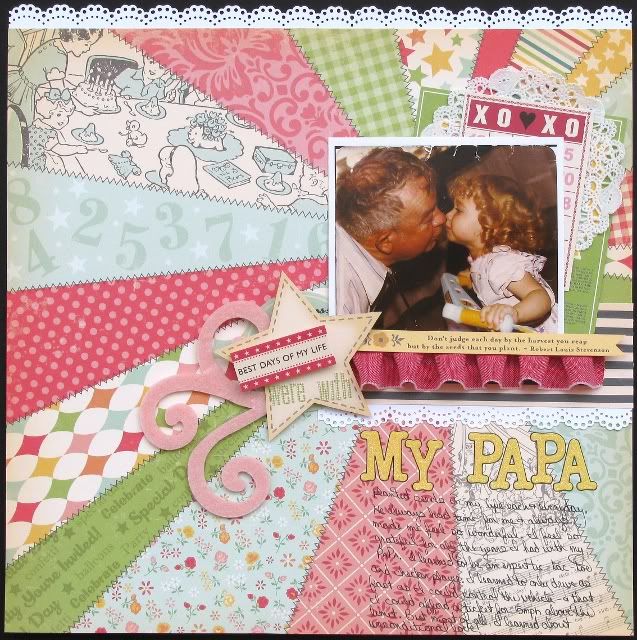 So if you choose, your challenge is to get techy with me and try a sunburst pattern!
* create a new layout, 2 cards, or a project for this challenge
* make sure you leave a comment at the Memorable Seasons blog with a link to your creation by September 30th or upload it to our gallery.