I received the Simple Stories Harvest Lane line to work with from Memorable Seasons this month. The colors are really wonderful to work with, but I definitely need to take some more pictures so I can scrap with it more!
So far I have offered up some quilting challenges - both a card challenge and a layout challenge. You should stop by
Memorable Seasons
and see all the wonderful quilting our ladies have done - it is amazing!
We also had the chance to scraplift one of our members, Colette. It was a fun challenge because Colette is a master at details that make you exclaim, wow! You can join us for this challenge
here
at Memorable Seasons. Here is the layout I created...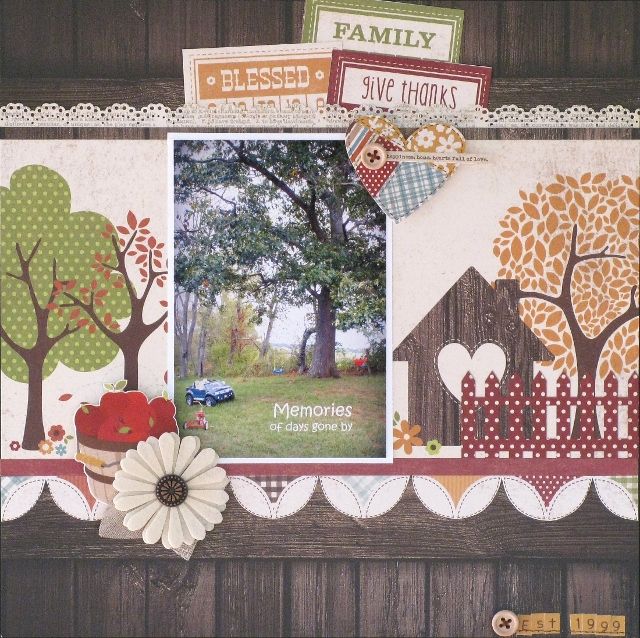 I have one more card and layout challenge to offer using this kit, but you will have to wait until later in the month! Thanks for stopping by.