I'm so thrilled to be up at
Bella
today with my first ever altered projects! I actually created a few projects when I got my box of goodies so I will be sharing those later, but these are the ones I picked for this month.
I've had this song in my head for awhile now from
Bethel Church
; one night while the words were running through my mind a connection was made with what was being said and the beautiful Kiss Me Collection that had just arrived at my house and so my canvas was born.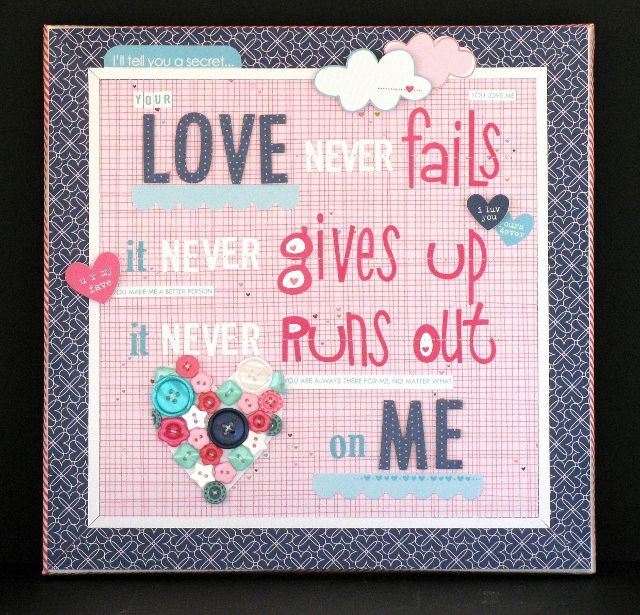 Supply List:
Kiss Me: Flutter, True Love, Alpha+Bits
Sienna Chipboard Alphas: Blueberry
High Five Alpha Stickers: Brown-Cream, Blue, Gulf
Button Market: Hot Pink flowers, Neutral Mix, Gulf Squares, Outdoors, Pink Flowers, Stars, Fruit Punch, Blues
Designer Tapes: Punch Chevron
I placed all of my words on the canvas and actually stared at my project for a few days trying to figure out what was needed.
My first addition was my button heart which combined all the colors of the canvas, I then added the various Cute Cuts and some of the Just Write stickers that I cut out.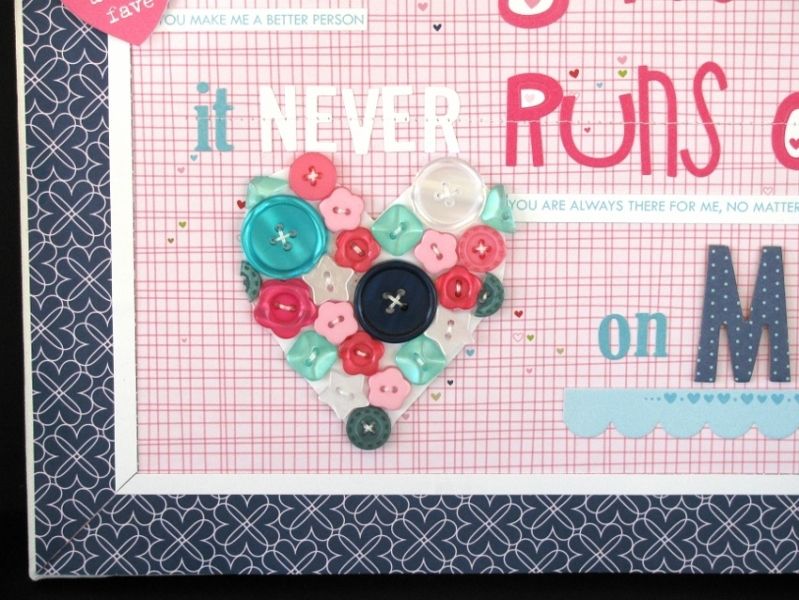 I finished my canvas with the Punch Chevron Designer tape on the edges.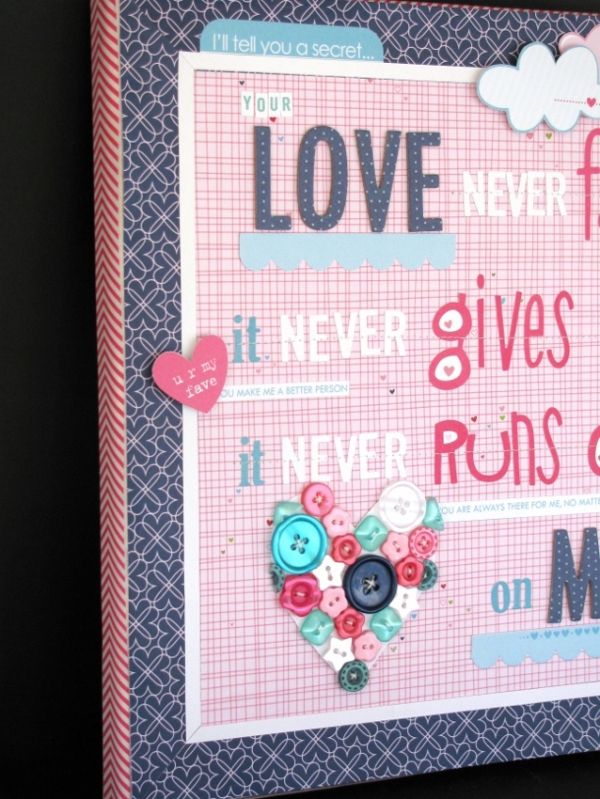 My next project was inspired by my new little niece, she is so sweet and tiny so this frame is for her room because she is all sugar and spice!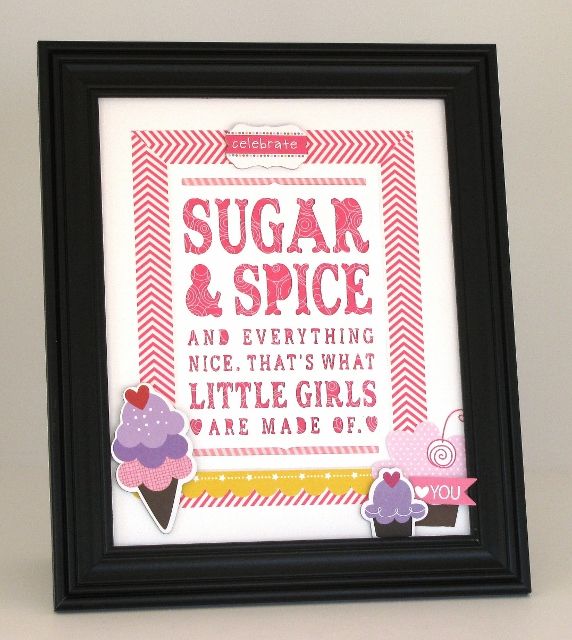 Supply List:
Birthday Girl: Celebrate, Chipboard Icons, Cute Cuts, Alpha+Bits Stickers
Baby Girl: Chipboard Icons
Miniature Stickers: Card Sentiments
Designer Tapes: Punch Chevron, Piggy Pink Stripe
I used my Cricut Word Collage to cut the saying from white cardstock. I then placed some paper and designer tape behind the openings.
I used the punch chevron designer tape to frame the saying and added some cute cuts, chipboard pieces and stickers to finish decorating my frame.
Thanks so much for stopping by!