for
Memorable Season's Sketch-a-thon
, there is still time to jump on over and play along. I used my Little Yellow Bicycle Winterings kit for this layout - I loved the paper with the trees and didn't want to take away from the design of the paper, so I found a picture of our last Christmas tree hunt and nestled my picture in the trees, perfect!
Here is the sketch I created,
I omitted the second photo and instead used a long title in its place,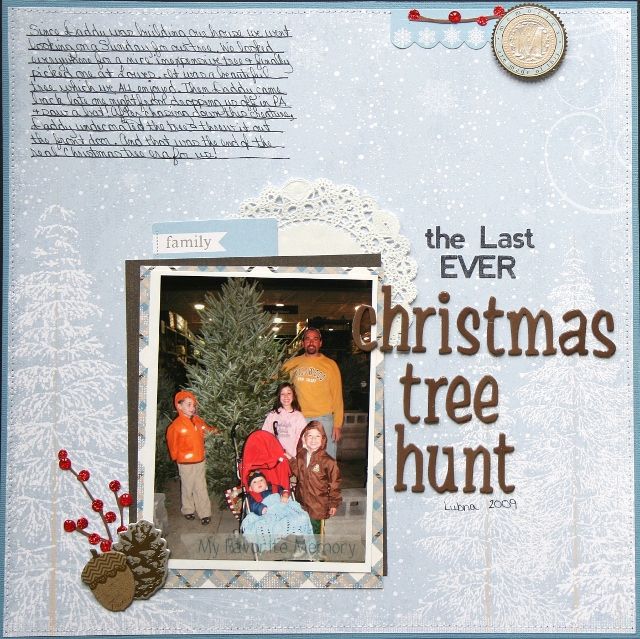 Hard to believe we only had 4 kids then, that was a long time ago it seems!!! Thank you all for your well wishes with our little surprise. Yes, we are having another one, baby #6 is due in August - I'm still in a daze at the moment!