I sure hadn't, I used to use the Fiskar rubbing plates (that are in the basement now) and I have quite a few embossing powders, but I haven't touched anything lately. Until...
Jennie issued our
second Last Scrapper Standing challenge
and it called us to emboss, now I am totally hooked!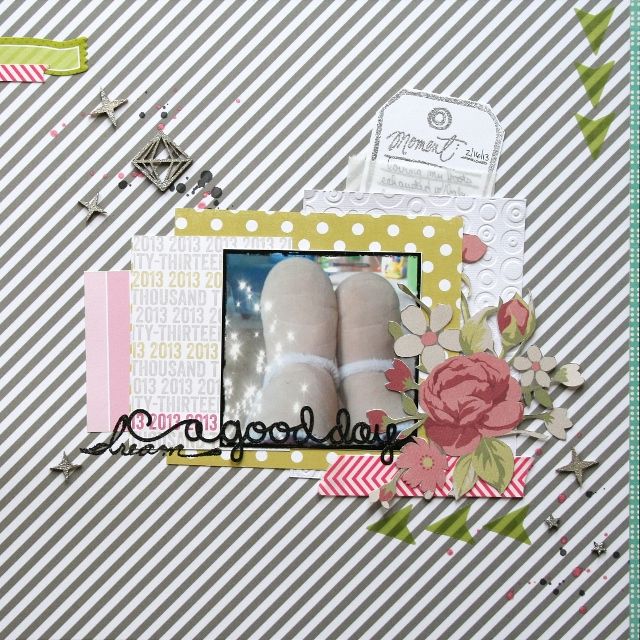 I pulled out some of my embossing folders and used one as a mat for my photo, I used black Zing powder for my word dream, and I used silver Zing for my tag and I embossed my SC wood veneers! LOL, what total fun!!! I was also excited to use my first kit from Studio Calico, Big Screen. I used to always create with mixed up kits, and then when I joined the DT at Memorable Seasons I gradually made a switch to using mostly one manufacture at a time. I loved that for awhile, but I am ready to shake things up so I purchased a kit and went for it! I also used a challenge from SC to embellish/journal over your photo - this for me isn't anything new, so it was an easy challenge to start with.
I was also up at
Bella
the other day with a Baby photo holder
No we don't know it is a girl, but here's to hoping! I did add in a blue pooh bear just in case, lol!