Here are two more layouts I created for using CK sketches, I was thrilled how they turned out!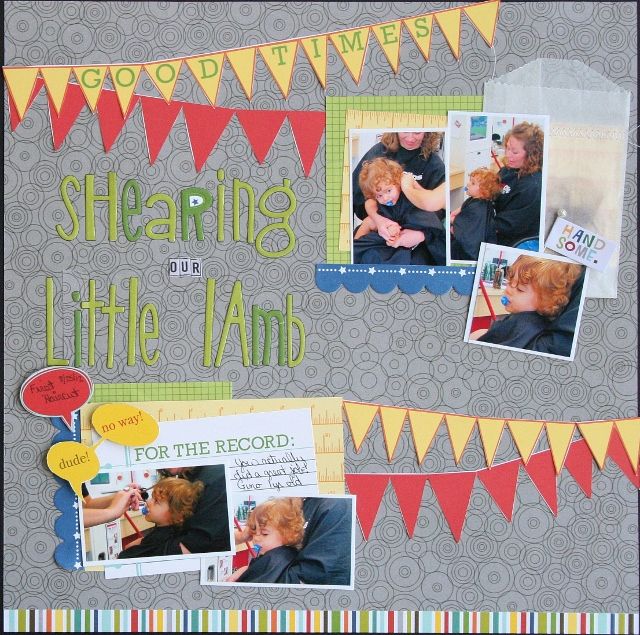 I documented our little Gino's first haircut with this sketch, some Bella goodies and a little vellum bag that I sewed shut to keep his curly locks in.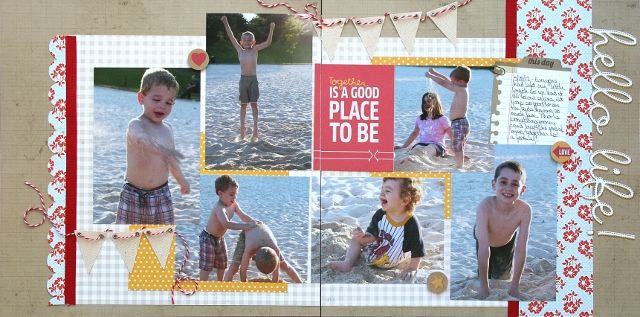 And this is unheard of from me, a double pager, and I love how it turned out! I used a touch of Pebbles, Simple Stories and then my Lily Bee goodies to document a stop at our beach for my birthday last year.
Thanks for stopping by I hope to be back soon with a few more things I haven't shown yet!